Shelley Johnson, CDME, LCTP Louisiana Travel Association Tourism Lifetime Achievement Award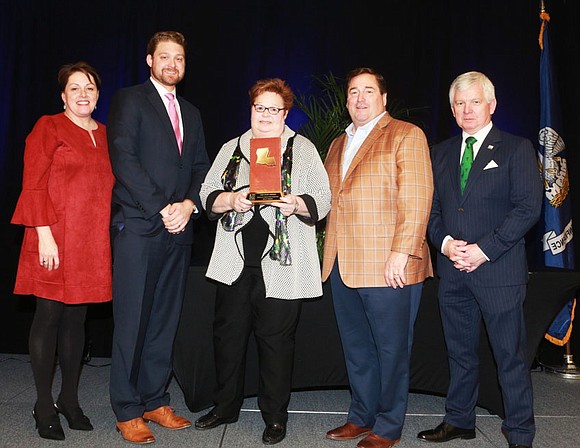 Perhaps one of Johnson's greatest achievements has centered on the great outdoors with her crown jewel being the promotion and nurturing of the Creole Nature Trail. The Creole Nature Trail roadway was designated as a state scenic byway in 1993. In 1996, the district worked to receive recognition of the trail as a federal byway, and then later, as an All-American Road in 2002. The Creole Nature Trail has received many marketing grants, has a strong and distinctive brand, and it has garnered publicity for decades. Creole Nature Trail Adventure Point opened in 2015, welcoming visitors and serving as a satellite office in Sulphur, LA, for the LC/SWLA CVB.
Johnson currently oversees a team of 22 employees with many volunteers who assist on a daily basis as well as during major events. She has dedicated her entire life to tourism and encouraging others to achieve nothing short of excellence. She is revered throughout the tourism industry as someone who can get things done efficiently, always with hospitality at the core of everything that she does and going above and beyond to make the industry shine. Johnson works tirelessly to instill values of hospitality into her staff so that the spirit of hospitality flourishes in others, making the industry strong with advocates and passionate tourism professionals.
Learn more about the Lake Charles/Southwest Louisiana area, the Creole Nature Trail, attractions and events by logging onto www.visitlakecharles.org or the LTA by visiting www.ltpa.org.