Racial Divides Found in Student Loan Defaults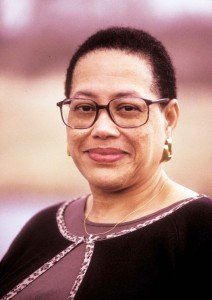 For my money, paying in full is seldom a practical option unless someone's lottery numbers hit a jackpot. But the other three options offered could begin to chart a path in important ways.
Rehabilitation of student loan defaults can only be used one time. It also requires, according to Brookings, successfully making 9 payments over 10 months.
A second option, consolidating defaulted loans, can end default more quickly and is used by more than half of Blacks who have defaulted.
In recent years, loan discharge has been frequently pursued, especially by former students of now-defunct for-profit institutions. Others choosing public service careers may be eligible for loan forgiveness depending upon the type of loan, servicer assistance and employment.
Any loan default will worsen credit scores and will be a part of a consumer's credit record for up to seven years. During this time, the cost of credit for other goods and services will be higher, and additionally cost many job applicants to lose out on employment opportunities. For several years, credit score screening has become a part of the job application process for many employers.
"The numbers show that our current system is not working, and that higher education is not providing the pathway to financial stability that it once accomplished," said Ashley Harrington, Policy Counsel and Special Assistant to the President of the Center for Responsible Lending. "We need federal and state policymakers to take concrete steps to effectively address this crisis, such as better regulation of for-profit colleges.
"As for loan servicers, it is time to hold them accountable for their errors," continued Harrington. "Standardizing income-based repayment plans, and when appropriate, refinancing of student loans, should be offered as alternative options before allowing borrowers to default."
Charlene Crowell is the Communications Deputy Director with the Center for Responsible Lending. She can be reached at charlene.crowell@responsiblelending.org.