Former coaches come out in support of Jim Jordan amid OSU wrestling sex abuse allegations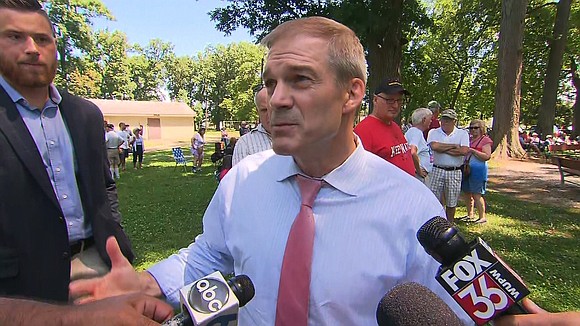 Players talked about it openly
The former wrestler says that Hellickson and Jordan had to have known about Strauss' actions because wrestlers would talk about it openly "in the locker room, on the buses, during practice."
There were always conversations and teammates were always "joking about it," he said, adding, "no one took it as threatening, kind of more like a perverted doctor and we laughed about it."
The former athlete says he didn't know of anyone who specifically addressed their concerns about Strauss directly to Hellickson or Jordan, but that withstanding, he didn't understand why Jordan issued public statements denying that he knew of any alleged abuse by Strauss.
"That part is the part that stirs me," he said, adding that he understood Jordan's initial denial, but, "he could have retracted what he said. We all knew what happened."
More than 150 people have been interviewed in the course of the investigation, which is ongoing, according to Perkins Coie.
OSU spokesman Chris Davey said that due to the ongoing investigation into the allegations against Strauss, he is unable to comment. "These allegations are troubling and are a critical focus of the independent investigation that remains underway," the statement reads.