Drake vs. the Beatles? Time to retire rap vs. rock cliché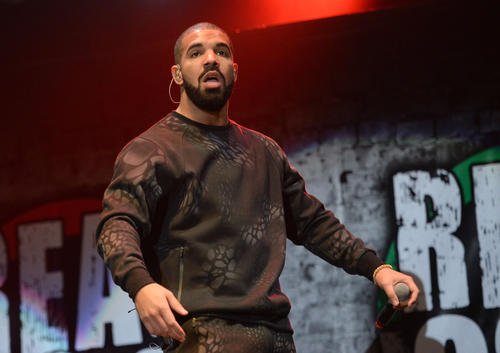 By Jennifer Lynn Stoever
(CNN) -- Rapper Drake became the first artist to chart seven simultaneous Billboard Top 10 singles last week, besting the Beatles' record of five in 1964. In today's fractured media landscape, Drake's ability to get so many people bopping to "Nice For What," "Nonstop," "God's Plan," "In My Feelings," "I'm Upset," "Emotionless" and "Don't Matter To Me" deserves a tip of the hat, whether you rep Team Drizzy or not.
However, media "props" for Drake's feat have been restrained, with most coverage ultimately focused on the Fab Four. USA Today called the Beatles' record "historic," while The Wrap characterized Drake's accomplishment as invasion: "Drake has not only entered Beatles territory -- he's eclipsed it." Rolling Stone delegitimized Drake's success as "a display of commercial dominance so emphatic, it's almost cruel."
But, c'est la vie, right? Pop charts change, formats shift, even seemingly untouchable records fall. But why are the Beatles so sacred that their Top 5 record remains "historic" (though broken), while Drake's accomplishment represents "cruel" dominance? Where's this Drake hateration really coming from?
Perhaps it stems from the fact that Drake has legions of "female fans," a designation that has frustratingly been used throughout US music history as a sexist dis to signal an artist's lack of seriousness -- boy bands, girl groups, and bubble gum music, anyone? - -or a homophobic insult leveled at a performer's masculinity.
When influential DJ Funkmaster Flex of New York's Hot 97 got involved in some beef with Drake in 2016, for example, Flex taunted Drake on air: "Seventy percent of your fans wear high heels. The other 30% are guys who wear sandals. I'm not concerned about you, bro." It's no coincidence that just a few days after the "6 God" hit that Top 7, Twitter erupted with photos and videos of women chasing Drake around a video shoot in London, screaming and crying like it was, well, A Hard Day's Night in 1964.
Beyond the gender issue, by pitting "Nice for What" against "Can't Buy Me Love," are we rehearsing that tired conversation: rap vs. rock, beats vs. guitars, is rock dead (again) and did hip-hop kill it?
Both are well-worn paths to what's really at stake: the way American culture cultivates racial and gender hierarchies through music. Media shade over Drake's record has little to do with quality and much to do with the intersection of gender and what I call the sonic color line.
The desire to describe certain sounds as "black" or "white" -- or to hear them as "opposing" one another -- is a product of culture. These listening habits establish racial difference: that "sonic color line." Even though this process has a very long cultural history, our ears are trained to hear this as just the way things "naturally" are.
Coming this year, during the United States' most openly racist period since 1964, Drake "smashing" the Beatles' record carries racial symbolism. After all, the Beatles set their record just four months shy of the 1964 signing of the Civil Rights Act, a radical milestone whose results -- and immense backlash -- are still unfolding.