Appreciating African American Music Stirs One's Soul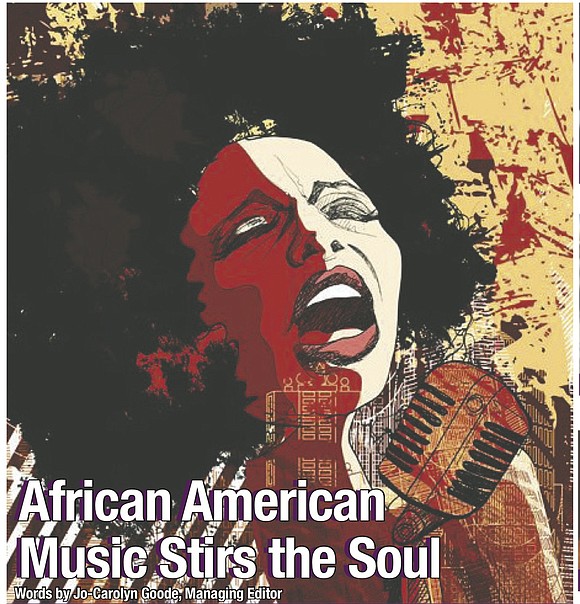 My own appreciation for African American music originates in my roots in faith. Growing up in a historic Black Baptist church, a Sunday service was not right unless it started with one of the deacons of the church leading worshippers in a rendition of an old Negro Spiritual with just a foot tap, a handclap and a good moan without music accompaniment. Something about that old school sound just stirs a soul.
Gospel music evokes a similar sensation for Houstonian Clarice Gatlin. Gatlin, a professional vocalist, is undoubtedly one of Houston's greatest internationally renowned voices. She, too, has had a love affair with music from a very young age. Her music appreciation started when she just four-years-old, singing in the cherub choir at her home church in Fort Worth, Texas. She was barely tall enough to see over the railing in the choir stand. Her appreciation grew, as she did when she began taking music lessons from her aunt at age eight. Continuing into her teens, Gatlin's music appreciation grew to an understanding of the art form as she played for the youth choir and accompanied the choir as they sung Gospel, hymns, and anthems.
Gatlin was not one who simply liked music. No, she had a true passion for it that caused her to make it the focus of her life's work. "I majored in music, piano emphasis, at Texas Southern University (TSU). There I was exposed to and taught to sing and play classical music. God gave me a gift to sing this style of music, even though I have some gospel songs in my repertoire."
From the tiger walk at TSU to the halls at Indiana University, Gatlin continued her study of music with the late great voice teacher Ruthabel Rollins. She returned to Houston to start her journey of sharing her gift with the world. First, Gatlin was a distinct voice in the world acclaimed Houston Symphony where her operatic soprano sound was unmistakable. Gatlin also has a long history with the Houston Ebony Opera Guild, singing music of Black composers, and is presently performing with the Houston Camerata under conductor Paulo Gomes. Hearing just one octave of her broad range can send fans of Gatlin to lift their hands in praise to God, leap to their feet in admiration of her gift, and just be in awe of her natural talent.
In as much as people appreciate her gift, Gatlin is ensuring that music appreciation lives on in generations that follow her. She does this by teaching children to play the piano. "As a piano teacher, I train students in piano pedagogy. Assessing first if students like to play, and thus proper posture, finger position, discipline, and instruction follow. I also introduce them to all styles of music, and that we strive for excellence in performance as we prepare for annual recitals," said Gatlin. I can attest to those teachings as I, along with my mother, were two who were fortunate enough to be students under Gatlin's tutelage.
Whether singing, teaching, or playing music, Gatlin recognizes that her talent for music is a gift from God, which strengthens her appreciation for it. "When executed well, with great musicianship, all styles, whether gospel, classical, jazz, etc. can be appreciated to the glory of God!" exclaimed Gatlin. "The music that calms, relaxes, relieves stress, makes you happy, makes you want to dance, and stirs your soul is what your passion should embrace!!!"