Have Fun in the Sun This Summer Without Compromising Your Health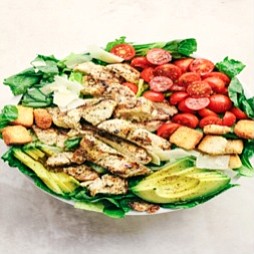 #5 Rock your Favorite Pair of Shades
Protecting your eyes is just as important as protecting your skin. Exposing your eyes directly to sunlight can damage your retina. Last year I moved to Florida, know as the sunshine state and all I can say is the sun does a body good. However, the sun didn't treat my eyes so well because I didn't wear shades as recommended. This caused me to have a detached retina and as a result I had to have emergency eye surgery.
This was no fun at all, and now I wear my sunglasses faithfully and even have a pair of transitional lens. According to the National Eye Institute the sun's rays contain ultraviolet radiation (UVR) and it is this that causes damage to skin and eyes. The rays from the sun can damage different parts of the eye including the retina, the lens and the cornea.
Overall, this summer don't let your guards down and be very conscious of what you eat, drink and how you protect your body. These tips you may be aware of but the reality is there are so many people who disregard the recommendation of experts. Be safe and be healthy!
Bonus -Summer Holiday Meal Guide
Here are a few of my favorite quick-fix Summer Holiday Dishes
Chicken Avocado Salad:
Organic Spring Mix
1 skinless grilled chicken breast
1 Hass Avocado
1 boiled egg sliced
A hand full cherry tomatoes
1 splash of lemon juice
1 splash lime juice
Italian seasoning
A splash of olive oil
Low-calorie balsamic vinaigrette
Add fruit or mixed nuts are optional
Grilled Seafood Packs
In aluminum foil spray with olive oil and then add the following ingredients.
Broccoli, carrots, onion, small corn ear, asparagus, Brussel sprouts
(or whatever vegetable you like).
Wild salmon and 6 medium shrimps
Season with your favorite seasoning and place on the grill.
You can also season with lemon and lime.
Iced Peach Green Tea with Lime
Brew 8 organic green tea bags
8 cups of boiling water
2 large lemons
4 fresh peaches
1 to 1.5 of peach nectar (found in the juice aisle)
4 tbsp Organic Blue Agave or organic honey
1 mint leaf
Garnish with small lime
Priscilla Q. Williams, RN: Author, Speaker, Certified Life Coach, Global Nurse Educator www.priscillaqwilliams.com