The resurrection of Alex Rodriguez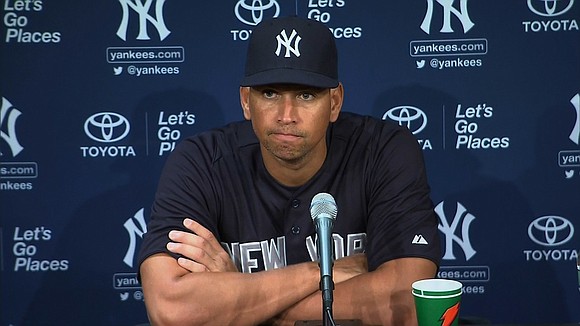 That touched off a remarkable media career that seems to defy norms.
Rodriguez is one of a very few personalities to appear on shows regularly for competing networks: "Shark Tank" at ABC, "Sunday Night Baseball" at ESPN and "Back in the Game" at CNBC. He also works as an MLB analyst for Fox Sports and serves as a general contributor at ABC News.
Hosting a TV show on one network is rare but to be a key part of several different shows on multiple networks is practically unheard of. Most anchors don't crossover. Even fewer have multiple areas of expertise, like Rodriguez who showcases his sports knowledge and business acumen.
Henry Schafer, executive vice president of The Q Scores Company, said Rodriguez has landed contracts at so many networks because he's "very personable" and "good at connecting with viewers."
His diverse media opportunities have in turn helped consumers see him as something more than a professional athlete, which further boosts his marketability. Rodriguez's negative Q Score is down to 28%, which is average for celebrities. At the height of his controversies, his negative score reached a high of 44%.
Refining a business mogul
He's also being lauded as a successful businessman.
Rodriguez, the CEO of A-Rod Corp., forged a friendship with legendary investor Warren Buffett, and took his investment advice to "buy what you know" to heart.
He has a stake in UFC fitness centers, TruFusion boutique studios and Energy Fitness, which is largely based in Mexico. Rodriguez also has invested in a line of luxury activewear.
He also seems to have cleaned up his real estate business.
The properties in Maryland and Florida that reportedly had poor living conditions are no longer listed among Rodriguez's real estate holdings.
He founded Newport Property Construction, a firm that designs, develops and renovates commercial and residential properties, and Monument Capital Management, which invests in and manages properties. Rodriguez also recently invested $10 million in Petros Pace Finance, which helps fund green energy projects for real estate companies and owners.
Newport Property Construction and Monument Capital Management declined to comment for this story.
Social media darling
He's tied it all up with a bow on social media. Rodriguez has a robust following with 1.5 million followers on Instagram and another 1.2 million on Twitter.
He shares pictures and videos, both mundane and glamorous, of him and his daughters, and includes tidbits about his girlfriend, Jennifer Lopez, one of America's sweethearts.
His social media posts and his relationship are further helping his image, according to Schafer.
"He's in a pretty good position right now," Schafer said. "He's always had a love to hate relationship with consumers but they've always been interested to know what's going on with his life, professionally and personally."