Alpha Kappa Alpha Sorority Welcomes Nearly 20,000 Members to Houston July 6-12 for Biennial Conference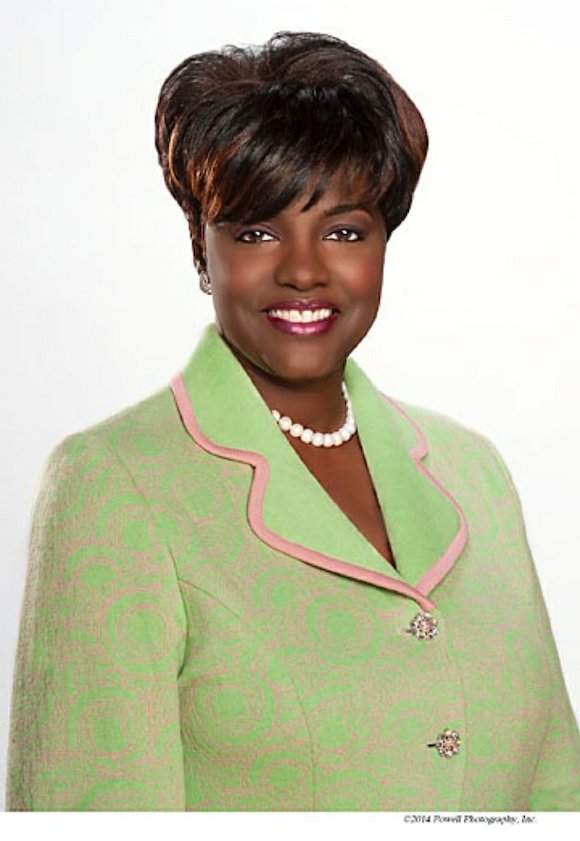 68th Alpha Kappa Alpha Biennial International Conference
Nearly 20,000 members of Alpha Kappa Alpha Sorority, Inc.® (AKA) – from all over the world – will converge on Houston from July 6-12 for its biennial conference. Led by International President Dorothy Buckhanan Wilson, L.H.D., attendees will engage in service projects as well as leadership training and development. The conference will be held at the George R. Brown Convention Center (GRBCC), as well as several hotels. Members from as far away as Germany, Japan, South Korea, Liberia, South Africa and the Middle East are expected to attend.
Houston was selected as the host site for the conference because of its historical significance to the Sorority. The city is home to two former International Presidents, Dr. Mattelia B. Grays and Ms. Faye B. Bryant, two prominent Houstonians, and retired educators. Grays, the sorority's 18th international president, served from 1970-1974 and was the youngest person ever elected National President. She retired as District Superintendent of the Houston Independent School District (HISD). Bryant, the sorority's 21st international president, served from 1982 – 1986. In 1998, Bryant became the first African American to serve as Deputy Superintendent for School Administration in the HISD. She retired from HISD as Executive Deputy Superintendent after 42 years of service.
29 Moments of Service
As part of the Alpha Kappa Alpha's international program theme, "Launching New Dimensions of Service®," (LNDS) the sorority is in the process of completing "29 Moments of Service" leading up to and during the conference in honor of International President Wilson. Activities began in January when signature service projects were executed at the sorority's 110th Founders' Day Celebration in Washington, DC. Additional memorable successes include but are not limited to preparing 1,908 nutritious bag lunches for homeless citizens in the Nation's Capital; collecting $19,008 to purchase baby formula for L.I.F.E. Houston; Dedicating the Park at Palm Center Community Garden in partnership with the City of Houston and the United States Department of Agriculture (USDA); and dedicating benches at Texas Southern University and Prairie View A&M University in connection with our ThinkHBCUSM and One Million Backpack initiatives.
Dressed in their signature pink and green, members will package 100,000 meals in collaboration with Rise Against Hunger, participate in Habitat for Humanity home builds, host an HBCU Expo for local high school students, hold a backpack donation drive and receive hands-on CPR training, among other service activities. The list of 29 Moments of Service projects is provided below.
Houston Members Exhibit Ribbon Cutting – July 5, 2018, 4:00 – 5:00 PM (GRBCC)
The exhibit spotlights Houston area members of Alpha Kappa Alpha Sorority that have made significant contributions to Houston, the Sorority and the global community.
Habitat for Humanity Home Unveiling – July 6, 2018 12:00 PM
Alpha Kappa Alpha Sorority will join Houston Habitat for Humanity to dedicate two homes, built by Houston-area members, that will be given to two worthy families in the Greater Houston area in honor of two of the sorority's preeminent pioneering leaders, former international presidents Dr. Mattelia B. Grays and Ms. Faye B. Bryant.
Think HBCU Expo – July 7, 2018, 9:00 AM – 2:00 PM (GRBCC)
The sorority will host the Think HBCU Expo on July 7, showcasing historically Black colleges and universities (HBCUs) as critical venues for moving students to and through college. Local high school students and families can explore offerings at many of the nation's best HBCUs. For more information or to register visit: www.aka1908.com/hbcuexpo2018
TAKE ACTION Now Forum: Establishing the Alpha Kappa Alpha Social Justice Agenda – July 7, 2018, 2:00 PM – 3:30 PM (GRBCC)
Political commentators and national studies indicate that Black women have directly impacted the outcomes of the state and federal elections for the last eight years. It is important that we strengthen and harness this position of power to directly impact future election outcomes. We must all "Be The Voice" during the 2018 mid-term elections. Join Alpha Kappa Alpha's Congressional members in a moderated dialogue as they share strategies for how our membership can mobilize and participate in the upcoming election cycle. They will provide insight on how Alpha Kappa Alpha's membership can activate in a meaningful way and directly influence who governs us at the local, state and federal levels. Panelist include: Senator Kamala D. Harris, United States Senator, (D-CA), Alma S. Adams, United States Congresswoman, (D-NC), Sheila Jackson Lee, United States Congresswoman, (D-TX), Terri Sewell, United States Congresswoman, (D-AL), and Frederica S. Wilson, United States Congresswoman, (D-FL). Moderator: Stephanie Rawlings Blake.
International Travel Guide Exhibit Ribbon Cutting – July 7, 2018, 3:30 PM (GRBCC)
The exhibit celebrates the historic monuments, buildings, statues, streets, parks, permanent outdoor markers and items that tangibly document and honor Alpha Kappa Alpha women.
Public Meeting – July 8, 2018, 6:00 PM (GRBCC)
Launching New Dimensions of Service: Celebrating a Legacy of Leadership and Service in the Space City. The Public Meeting will highlight Alpha Kappa Alpha's global service mission and accomplishments and honor civic leaders, both locally and worldwide. Awards will be presented to local and international leaders during this event including The Honorable, Mayor Sylvester Turner of Houston, Texas.
Educational Advancement Foundation Breakfast – July 10, 2018, 7:30 AM – 9:30 AM (GRBCC)
Denim, Diamonds, and Donors! Join the Alpha Kappa Alpha Educational Advancement Foundation (AKA-EAF) to spotlight student achievers that are excelling academically. Hosted by actress Vanessa A. Williams. This will be an event you will not want to miss! Cost: $65. Please visit https://donate.akaeaf.org/ for tickets.
About Alpha Kappa Alpha Sorority, Inc.® Alpha Kappa Alpha Sorority, Inc.® (AKA) is an international service organization that was founded on the campus of Howard University in Washington, D.C. in 1908. It is the oldest Greek letter organization established by African-American college-educated women. Alpha Kappa Alpha is comprised of nearly 300,000,000 members in 1,024 graduate and undergraduate chapters in the United States, Liberia, the Bahamas, the U.S. Virgin Islands, Germany, South Korea, Bermuda, Japan, Canada, South Africa and the Middle East. Led by International President Dorothy Buckhanan Wilson, L.H.D., Alpha Kappa Alpha is often hailed as "America's premier Greek-letter organization for African-American women."
For more information on Alpha Kappa Alpha Sorority and its programs, visit AKA1908.com.