Walgreens pharmacist refuses to fill woman's prescription to induce a miscarriage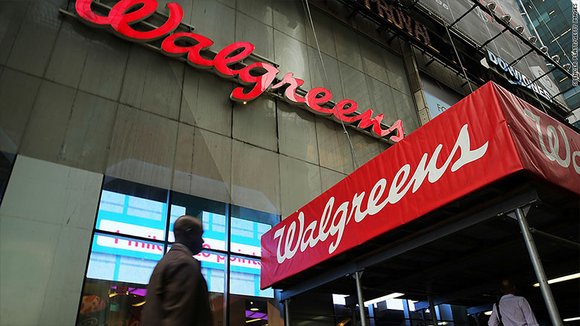 "I couldn't control the fact that my body wasn't going to support this pregnancy. And I wanted this baby. I couldn't control what my body was doing and now here I am trying to make my decision and what I'm going to do, and this person was taking that away from me and making that choice for me."
Arteaga described her miscarriage as an emotional roller coaster and said the pharmacist had "no idea what it's like to want nothing more than to carry a child to full term and be unable to do so."
"I left Walgreens in tears, ashamed and feeling humiliated by a man who knows nothing of my struggles but feels it is his right to deny medication prescribed to me by my doctor," she said.
Arteaga said she would not usually share such a story but did not want other women to have the same experience at a time "when you are vulnerable and already suffering."
In an update to her post, Arteaga said she later received an email notification that her prescription was ready at a different Walgreens location. She said she collected it after first revisiting her doctor to ensure he could help her fill the script.
Arteaga said she spoke to a store manager "who did not seem happy about what had happened" and had also contacted Walgreens corporate office.
"I have filed a complaint with the Arizona Board of Pharmacy. At this time I have done what I can to report the situation. Thank you to those who have shown love and support," she said.
By early Monday, her post had been shared more than 30,000 times and liked more than 55,000 times.
Walgreens policy
On Twitter, a user asked Walgreens Saturday: "What is your policy regarding dispensing prescribed medication? (Do) your pharmacists have the right to refuse service based upon their religious beliefs? Do they work for Walgreens or for themselves?"
The chain tweeted in response: "Our policy allows pharmacists to step away from filling a prescription for which they have a moral objection. At the same time, they are also required to refer the prescription to another pharmacist or manager on duty to meet the patient's needs in a timely manner."
Arizona is one of six states where pharmacists can refuse dispensing emergency contraception drugs.
Under state law, Arizona pharmacies must require employees to notify them of drugs they would decline to fill because of "sincerely held religious beliefs."
"On receiving this notification, the pharmacy must attempt to accommodate the employee if the accommodation can be made without causing undue hardship to the pharmacy or its customers."
If customers ask for drugs not in stock, the pharmacy must make efforts to ensure the script is filled in a timely fashion.
"A pharmacy must treat each customer with respect and dignity, make good faith efforts not to embarrass or demean the customer and attempt to ensure a seamless delivery of prescription services..." the law states.