The World Cup match 'both teams might want to lose'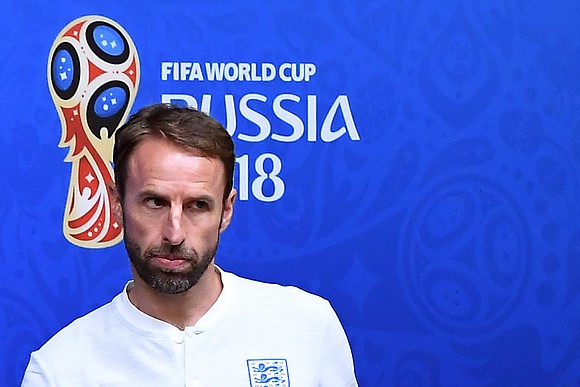 While it is indeed hard to envisage a manager instructing his team to lose, it's not without precedent.
The winners of an infamous 1998 Tiger Cup group stage contest between Thailand and Indonesia would have to face relative powerhouse Vietnam in the next round while the losers would face the apparently weaker Singapore. As a result, both teams tried to throw the match.
With the score level at 2-2 and time running out, Indonesia's Mursyid Effendi turned and deliberately kicked the ball into his own net to ensure defeat.
Both teams were fined $40,000 by governing body FIFA for "violating the spirit of the game." Effendi was banned from international football for life.
Should England and Belgium play to win or lose? Have your say on CNN Sport's Facebook page or on Twitter using the hashtag #CNNWorldCu
And there's further warning signs for Belgium and England, should they be plotting any foul play in the pursuit of eventual glory. Both Thailand and Indonesia lost their semifinals anyway.
Singapore, the underdog, went on to lift the trophy.
Fair play?
While both sides are unlikely to be so brazen, one outcome that could occur at the Kaliningrad Stadium Thursday is a draw.
And given both sides are level on points, goal difference and goals scored, top spot would be then decided by fair play.
In such a scenario, whichever team accumulates the most cards over the course of the group stage would finish second. So could we see a foul in the dying stages end up determining the destiny of these footballing nations?
Players deliberately getting booked isn't all that unusual, according to former referee Mark Halsey, who officiated in the Premier League for 14 years and was in charge for numerous high-profile international fixtures.
Halsey recalls a Premier League game from 2011 when a player approached him quite literally asking for a yellow card.
"He's just said 'listen, look, we've got a game Tuesday. If I don't get cautioned now and get one Tuesday, I'll miss the big derby on the Saturday," Halsey told CNN.
"So he just asked me if I could show a yellow. And I did actually.
"I said to him, 'Alright, we've got 10 minutes to go, when I give a free-kick against you' -- and I knew I would because he's that sort of player -- 'just leather the ball 50 yards away and I can caution you for dissent.'
"If you've got big games coming up and you're on four yellow cards, one more means you get suspended. I just said to him, 'Don't do nothing stupid.'
"He came up to me at the end of the game and said, 'Thanks for that Mark.'"