DACA's March 5 'deadline' Marks Only Inaction
CNN. com | 3/5/2018, 8:55 a.m.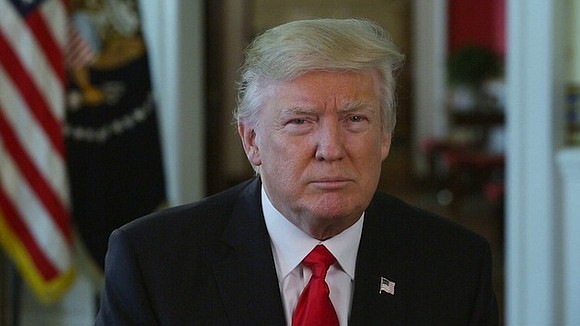 Washington (CNN) It's been six months since President Donald Trump moved to end a program that protected young undocumented immigrants from deportation, and Washington seems to be no closer to a resolution on the day everything was supposed to be solved by.
March 5 was originally conceived to be a deadline of sorts for action. When Trump ended the Deferred Action for Childhood Arrivals program in September, he created a six-month delay to give Congress time to come up with a legislative version of the policy, which protected young undocumented immigrants who had come to the US as children.
The Department of Homeland Security was going to renew two-year DACA permits that expired before March 5, and Monday was to be the day after which those permits began expiring for good.
But multiple federal judges ruled that the justification the Trump administration was using to terminate the program was shaky at best -- and ordered DHS to resume renewing all existing DACA permits. And the Supreme Court declined the administration's unusual request to leapfrog the appellate courts and consider immediately whether to overrule those decisions.
That court intervention effectively rendered the March 5 deadline meaningless -- and, paired with a dramatic failure on the Senate floor to pass a legislative fix, the wind has been mostly taken out of the sails of any potential compromise.
Activists are still marking Monday with demonstrations and advocacy campaigns. Hundreds of DACA supporters were expected to descend on Washington to push for action.
But the calls for a fix stand in contrast with the lack of momentum for any progress in Washington, with little likelihood of that changing in the near future. Congress has a few options lingering on the back burner, but none are showing signs of imminent movement.
March 23 is the next government funding deadline, and some lawmakers have suggested they may try to use the must-pass package of funding bills as a point of leverage.
But sources close to the process say it's more likely that efforts will be made to keep a bad deal out of the omnibus spending measure than to come up with a compromise to attach to it, as no solution has a clear path to passing either chamber and the House Republican leadership has opposed attaching any immigration matter to a spending deal.
"I have a feeling that anything that goes with the omnibus is going to be a punt, so I'm not excited about that. That's not my goal," Rep. Carlos Curbelo, a Florida Republican who has been one of the loudest voices pushing for a DACA fix on the GOP side, told reporters last week.