New Book Calls Christians to Resume Positions as Ambassadors and Soldiers
Donald R. Turner urges readers to obey 'The Law of the Kingdom'
CNN. com | 3/5/2018, 7:52 a.m.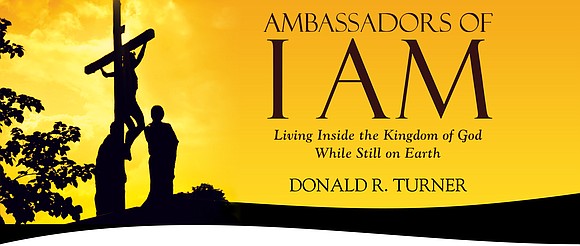 CHINO, Calif. – Wanting to bring people back to the Bible and what it says about how to live, Donald R. Turner wrote his new book, "Ambassadors of I Am: Living Inside the Kingdom of God While Still on Earth" (published by WestBow Press), to show how the Bible as the only "instruction manual" necessary for life.
"Religion and tradition have clouded what the Bible requires; religion and tradition is not the Word and there is no salvation in them," Turner says. "As a result of religion and tradition, most people who go to Church have many things 'twisted' about the way Christians should live; for we must live Christlike and Holy."
Turner says that God's people are perishing due to "lack of knowledge, not weakness." Therefore, people must study to show themselves as approved workmen able to rightly divide the word of God and learn to access all the resources of the kingdom by faith, to aid other believers as they fight in this war.
Speaking to people who have accepted Jesus Christ as Lord and Savior, Turner writes that they are ambassadors and soldiers for God and should take up that mantle. Throughout the book, Turner uses a combination of Bible passages and stories to impart to readers how they should live and the consequences of turning their backs on God.
"Ambassadors of I Am"
By Donald R. Turner
Hardcover | 5.5 x 8.5 in | 108 pages | ISBN 9781512787542
Softcover | 5.5 x 8.5 in | 108 pages | ISBN 9781512787535
E-Book | 108 pages | ISBN 9781512787528
Available at Amazon and Barnes & Noble
About the Author
Donald R. Turner writes from his home in Chino, California. More information is available at: www.ambassadorsofiam.com.