Senate Lawmakers Seek to Gut Fair Housing Civil Rights Guarantees Proposed to Be Weakened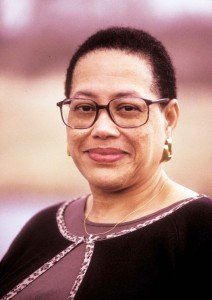 "Although much of the housing market has recovered in recent years, many Americans have either not benefited or have even lost ground," said National Urban League President Marc Morial. "Millennials and people of color deserve the opportunity to pursue their own American Dreams. And existing homeowners, especially older Americans need buyers when they are ready to downsize or retire. The financial glue connecting these generations is affordable mortgage credit."
Morial is right. This year, new discriminatory housing and lending lawsuits in Sacramento and Houston are reminiscent of earlier ones filed in Baltimore, Los Angeles, Memphis, Philadelphia, and other locales. When fair housing problems persist with 50 years of civil rights laws, consumers cannot afford a rollback of robust existing oversight and enforcement.
Not that long ago, taxpayers bailed out risky and ill-advised private sector practices that targeted Blacks and Latinos for high-cost, risky mortgage loans that were designed to fail. Our communities bore the brunt of the 7.8 million foreclosures and a trillion dollars in lost wealth.
If housing reforms are to be enacted, then open opportunity to all credit-worthy borrowers with strong enforcement. Civil rights leaders, housing advocates and others will not stand by to witness the repeal of key public interest mandates that enable mortgage credit to be available in all regions of the nation. Replacing the public interest mandate with weak incentives will greatly harm the overall housing market.
The entities under assault are Freddie Mac, the acronym for the Federal Home Loan Mortgage Corporation and Fannie Mae, the name given to the Federal National Mortgage Association.
"Our recent housing past is replete with risk that eventually harmed consumers, communities, and the entire economy," said CRL President Mike Calhoun. "A doubtful structure of guarantors awarded unenforceable duties is simply not in our nation's best interest. Now as the 50th anniversary of the Fair Housing Act nears, housing finance reform should embrace housing affordability, taxpayer protection, and a duty-to-serve all markets and all credit-worthy borrowers."