Five People Die in NYC Helicopter Crash, But the Pilot Survives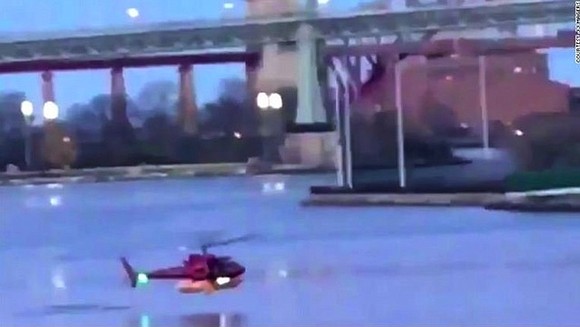 Anthony Vance, the pilot's brother, told CNN in a phone interview that "he did his job and got out alive."
"He's a true f---ing pilot, so just let him be," he said.
Crash investigation
The NTSB will likely look at three things: the pilot's training, experience and immediate response during the crash; what, if anything, on the helicopter caused the crash; and what environmental factors may have contributed to the crash, said Gary C. Robb, an aviation attorney based in Missouri.
Robb said the NTSB would then release a preliminary report, and a probable-cause accident report would follow detailing what happened during the crash.
He said that any helicopter operating around water should have floats so that it can land on water and stay upright. Based on the video of the crash, Robb speculated that one of the floats on the helicopter did not activate, which may have caused it to turn sideways in the water.
Liberty Helicopters posted a statement on its website, saying it is "focused on supporting the families affected by this tragic accident and on fully cooperating with the FAA and NTSB investigations." It said it was referring all press inquiries to federal agencies.
John J. Magers filmed the crash as it took place and posted the video on Twitter. He said he thought something was strange when he saw the helicopter flying low before it crashed into the East River, so he started shooting video.
"I saw it coming down toward the water. Thought it was unusual, but didn't expect it to crash," Magers told CNN. "My thoughts are with those killed."