What's changed one month after the Parkland shooting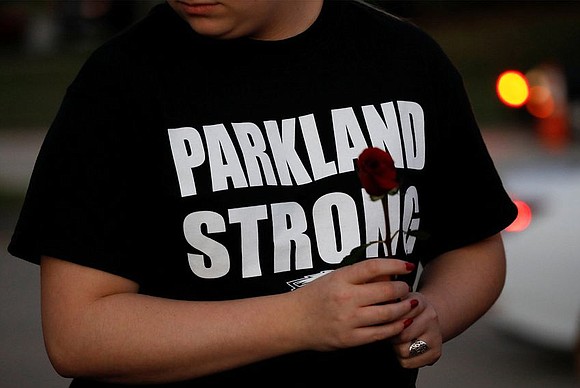 By Faith Karimi and Holly Yan, CNN
(CNN) -- A month ago, a former student roamed the halls of Marjory Stoneman Douglas High, opening fire on terrified students and teachers at the Florida school.
The massacre of 17 students and faculty members added to a grim statistic: three of the 10 deadliest mass shootings in modern US history happened within five months of one another.
In the four weeks since the Valentine's Day shooting, the survivors have turned into activists on the national stage. Even as they grieve, they've demanded action on gun reform. In between congressional meetings and protests, they've attended memorials and funerals.
Here's what we've learned since the shooting:
The students
Many of the students have confronted state and federal lawmakers, demanding a ban on weapons similar to the gun used to kill their friends and teachers.
Students across the country plan to continue the fight for gun reform Wednesday by walking out of class for 17 minutes -- one for each person killed in Parkland -- starting at 10 a.m. local time.
Some schools are allowing students to walk out and are providing additional security to ensure safety while others have forbidden participation.
From there, the students will turn their attention to March 24, when gun control activists nationwide will participate in the March for Our Lives in Washington. The event was created by Stoneman Douglas students.
A local March for Our Lives is also planned for that day in Parkland, for people who may not be able to make it to the nation's capital.
The investigation
Nikolas Cruz confessed to the shooting, and will be arraigned Wednesday on 17 counts of murder and 17 counts of attempted murder. He plans to stand mute, which means a judge will enter the plea on his behalf.
Cruz remains in the Broward County Jail, where he's segregated from other inmates. Prosecutors announced in court filings Tuesday that they will seek the death penalty. They listed several factors, including that Cruz knowingly created a risk of death for many people and that the shooting was "especially heinous, atrocious or cruel."
His attorneys had previously indicated he is willing to plead guilty to avoid the death penalty. Prosecutors asked the court to put several provisions in place in the event his defense should introduce his mental health. Cruz's defense team has said he battled with mental illness and depression after his adoptive mother died.
The case will involve a complex web of finger-pointing on who could have helped prevent the massacre, and what signs authorities missed about the confessed gunman.
The legislation
While not much has changed on the federal front, there have been some changes on the state level.
Florida Gov. Rick Scott signed Senate Bill 7026 into law last week, the first gun control legislation in the state after the massacre.
The law, known as the Marjory Stoneman Douglas High School Public Safety Act, tightens gun control in several ways, and also allows some teachers to be armed.