Eight International Players Added to Rosters for 2018 Season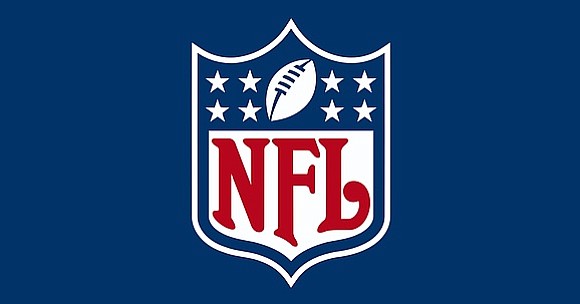 CHRISTIAN SCOTLAND-WILLIAMSON, Tight End (UK), Age: 24 – Pittsburgh Steelers​
Converted to American football early in 2018 after a professional rugby career in England, where he played for the Worcester Warriors in the English Premiership. Playing as a second-row forward, he was known in rugby for his physicality and tackling ability and came to international prominence when a tackle in a game against London Wasps was shared widely on the Internet. He graduated from Loughborough University, one of the UK's leading sports institutions, with a degree in economics.
The returning participants from the 2017 International Player Pathway Program:
ALEX GRAY, Tight End (UK), Age: 27 – Atlanta Falcons
Born and raised in Bishop Auckland, England, Gray captained England's rugby teams at Under-16, Under-18, Under-20 and International Sevens levels and played for Newcastle Falcons and London Irish. He was named in the original extended Great Britain Sevens squad for the 2016 Olympic Games in Rio, before suffering an injury. He signed for Yorkshire Carnegie for the 2016-17 rugby season and decided to convert to American football.
ALEX JENKINS, Defensive End (UK), Age: 25 – New Orleans Saints
Born and raised in Bath, England, he began playing football at the Bath City Academy and for the Bristol Aztecs, earning a spot on the Great Britain youth team. Having been selected to participate in an all-star high school camp in Virginia, he earned a scholarship to play college football at the University of the Incarnate Word in San Antonio, Texas. He was a three-year starter as defensive end at UIW, posting 3.5 sacks in his senior year.
ERIC NZEOCHA, Linebacker (Germany), Age: 25 – Tampa Bay Buccaneers
Nzeocha began playing football for the Franken Knights youth team in Neusitz, Germany, and was selected for the German national junior team. He played three years at the University of Wyoming, switching from tight end to linebacker before the 2015 season. His brother, Mark, is a linebacker for the Dallas Cowboys.
EFE OBADA, Defensive End (UK), Age: 26 – Carolina Panthers
Raised in London after arriving from the Netherlands at age 10, Obada signed as a free agent for the Dallas Cowboys in 2015 after playing only five games of amateur football with the London Warriors. He played in the preseason for the Cowboys and spent part of the 2015 season on the club's practice squad. He has since had spells on the rosters of the Kansas City Chiefs and Atlanta Falcons. ​
NFL Draft weekend culminated an exciting time for another international NFL hopeful, offensive lineman JORDAN MAILATA. The Samoan-born Australian professional rugby league player for the South Sydney Rabbitohs was drafted in the seventh round by the Philadelphia Eagles (thereby making him ineligible for the International Player Pathway Program this season). Converted to football full-time early in 2018, the 6-8, 350-pounder has impressed NFL scouts at various workouts with his strength, footwork and athleticism, and will now continue his football journey with the Eagles.
For more from NFL Communication​s, visit NFLCommunications.com and follow @NFL345.