Sandy Pugh Named PVAMU Women's Basketball Coach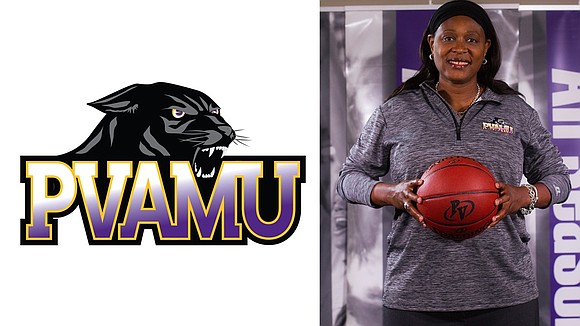 Pugh began her coaching career at her alma mater, Northwestern State (1987-89) as a graduate assistant, where the Lady Demons earned an NCAA Tournament berth following the 1989 season. After serving one season as head coach at Belle Place Middle School (New Iberia, La.; 1989-90), she spent five seasons as assistant coach at Louisiana-Monroe (1990-95), where the Warhawks were selected for the WNIT following the 1994 season. In her one season as an assistant coach at Central Florida (1995-96), the Lady Knights qualified for the NCAA Tournament.
Prior to her tenure at Southern, Pugh spent four seasons as head coach at Meridian Community College (1996-2000). She started the women's program at MCC, leading the Eagles to two Region 23 titles and back-to-back national tournament berths (1998, 1999), finishing as high as sixth in the NJCAA National Tournament.
A native of Saline, Louisiana, Pugh won two state championships as a player at Campti High (now Lakeview High School). As a collegian, Pugh was a three-time all-conference selection and led Northwestern State to three straight Gulf Star Conference Championships (1985, 1986, 1987). Pugh earned conference Player of the Year honors as a senior in 1987, averaging more than 21 points per game, and was inducted into the NSU Sports Hall of Fame in 2010.