ONE-DAY GETAWAY: FabFitTravel® Launches Mini-Retreat Concept in Dallas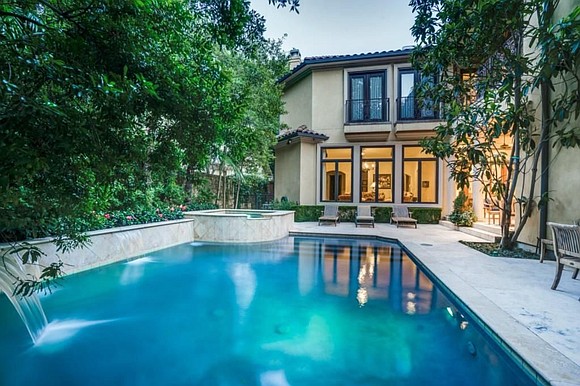 DALLAS, May 08, 2018 (GLOBE NEWSWIRE) -- FabFitTravel® officially launches the concept of women's mini-retreats in Dallas just in time for Mother's Day. One-Day Getaway will be held on Thursday, May 24th from 5:30-9:30pm at a private, luxurious villa nestled in the heart of Dallas. These mini-retreats are exclusively for women, encompassing the same elements of week-long retreats but compacted into one day. Each mini-retreat includes components of meditation, yoga, meditation, healthy eating, and sisterhood.
This is a great way to connect with like-minded women in the community who are share a love for travel and fitness. Think of it as a sample size experience to the full, week-long retreat. It also makes for the perfect for a Mother's Day gift since there's no other experience like this on the market! –Amanda Loyd, Founder FabFitTravel®
FabFitTravel coordinates with local, Dallas-based companies to provide the experience of being a tourist in a familiar city. Activities and itineraries are carefully selected to inspire women to get out of their comfort zone, to educate guests on healthy eating tips and techniques, to guide women through various fitness activities, and to provide a truly empowering space where women are free to be themselves.

Guests will experience a guided meditation, gentle-flow yoga, healthy and delicious food crafted by a private chef and certified nutritionist, a mini-spa package for each guest, and an organic wine tasting. The event will be held in a private, luxurious villa nestled in the heart of Dallas. There will be a photographer and local Dallas bloggers in attendance.
The number of participants for one-day retreats are intentionally limited to cultivate a genuine and intimate atmosphere of sisterhood and friendship. Much like the traditional FabFitTravel retreats, each one-day retreat activities and itineraries will vary, so the differences and uniqueness should be celebrated.
Any interested participant should sign up here. This event is valued at over $350 per person. Early bird pricing is $299. Registration for early-bird pricing opens May 8 and all spots are expected to sell out.
FabFitTravel® cultivates a community of connectivity, empowerment, exploration, rejuvenation, and unity. Our intent is to encourage each guest to embark on a journey within, to deepen the connection of self, to create a sisterhood-like bond with other women, and to experience and appreciate different cultures from around the world, bringing people together through a message of love and acceptance.