Her only chance at life is a new liver, but her insurer said no. Then she wrote a powerful plea to the CEO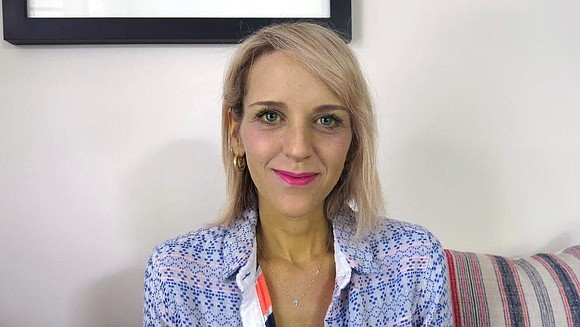 Erika wasn't going to give up. Her little girl with bright blue eyes was a constant reminder of all that is precious.
Outraged and heartbroken, Erika wrote a four-page letter to the CEO of UnitedHealth Group, the parent company of UnitedHealthcare (UHC), giving him a piece of her mind about what she felt was a rigged review process, riddled with errors, that determined her life wasn't worth saving.
Weeks passed until the company reached a decision. Despite her plea, the answer was the same: Denied.
Then, last week, an amazing thing happened.
'My life hangs in the balance'
If it's true that opening your heart, revealing your feelings, unleashes freedom and makes you whole, Erika turned to one of the things she loves most in an effort to save her life. Writing.
It was early April. She sat at her computer, her keyboard clacking. She wasn't going to leave her husband, Scott Powers, and their daughter Loïe behind without trying her damnedest to stay on this Earth for as long as possible.
There was too much at stake.
UnitedHealthcare had overruled her treating physicians and denied the transplant, saying "unproven health services is not a covered benefit." The words burned, like chemo. Her first appeal went nowhere, and she felt trapped in a labyrinth of red tape.
The young mother -- frail from having lost 20 pounds in the past year, her skin and eyes yellow from jaundice -- felt the only way to get a new liver was to plead her case directly to the CEO of UnitedHealth Group, David Wichmann.
Her frame may be tiny, but don't mistake that for weakness. She is one of the strongest women you will ever meet.
As she typed, Erika bared her soul. Of longing to live. Of seeing her daughter grow up. Of the need for "my only option," a liver transplant.
"Given that my life hangs in the balance based on this review," she wrote, "it is unconscionable that it has not been undertaken with the level of competence and professionalism anyone would expect of UHC."
She blasted what she called the "shockingly incompetent manner" in which the country's largest insurance company handled her case. She outlined what she described as a series of errors made in the review process -- ranging from UHC saying her liver failure stems from "chemotherapy toxicity" to an insurance medical director who erroneously said she had "life-threatening lesions."
"Neither are true," she wrote Wichmann. "(UHC's) handling of my case has been plagued by unnecessary delays, incomplete responses, inept scheduling, contradictory statements, and worst of all repeated factual errors regarding my medical history.
"Most importantly, decisions based on inaccurate information and analysis have already delayed my listing and transplant two months."
One review doctor noted she had a "9cm tumor" in her liver, she wrote, apparently unaware that was actually the hole from the ablation surgery resulting in her chronic liver failure.
"I have been doing every single thing I possibly can do to stay alive for these past four years, scratching and clawing by day and praying every night an opportunity like this would come along," Erika wrote. "Now, when the promise of my long-term survival is actually greatest, I need UHC's support more than ever."