How Meghan Markle will use her royal voice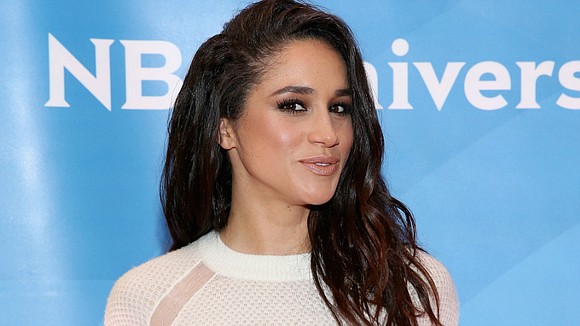 William, Kate, Harry and Meghan call the shots, which was perhaps a reaction to the system the boys were brought up in when aides exercised more control, to the frustration of their mother Diana. The four are also equal partners in The Royal Foundation which brings together their charitable and campaign work.
"Working as a family does have its challenges," conceded Harry at a Foundation forum in February 2018. He and William have had a lifetime to get used to that of course but not so for Middleton and Markle.
The world's media turned out in force for the forum because it was our first opportunity to hear how Markle might take her public role forward. She had only been engaged to Harry for a few months and all we knew was that she had given up her acting career and cut all ties with the campaigns and organizations she had been associated with such as UN Women and World Vision.
Royal sources assured me she had every intention of continuing her work on those issues but wanted to do so with a clean slate from her new, more high-profile position.
Markle was asked on stage about women finding their voice and she responded, "You'll often hear people say, 'Well you're helping women find their voices,' and I fundamentally disagree with that because women don't need to find their voice. They have a voice. They need to feel empowered to use it and people need to be encouraged to listen."
It was a clear statement of intent from Markle that she wasn't going to stop having opinions just because she was joining the most famous family in the world.
People would probably have questioned her strength of character if she had done anything else but she did raise a few eyebrows when she added, "and I think right now in the climate that we're seeing, with so many campaigns, with 'Me Too,' 'Time's Up,' there's no better time than now to continue to shine a light on women feeling empowered, and people really helping to support them, men included."
She's eloquent, passionate and charismatic and that's endeared her to many but could create jealousy within the ranks, as Diana learned. If she then crosses the line into what could be construed as political interference then republicans will use it against her, increasing pressure on the family.
How would it go down if Markle repeated her views on Donald Trump, for example? During the 2016 US election campaign, she told The Nightly Show with Larry Wilmore, "Yes of course Trump is divisive," and then went on to call him "misogynistic." She said she "might just stay in Canada" if Trump won the presidential election, which of course he did.
As a senior member of the royal family, Markle is expected to represent the monarch, potentially even hosting President Trump. That role is only tenable if she avoids party politics. Who knows who she will be asked to meet by government in future?