WHO calls for elimination of trans fat in foods by 2023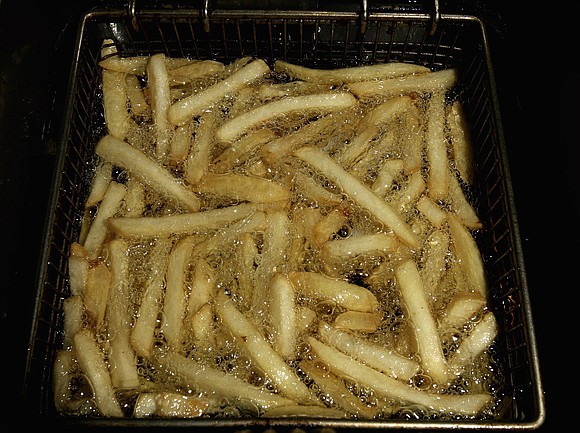 Artificial trans fats are "easily replaceable," he said. "You don't need to change the taste or cost or availability for great food. Only your heart will know the difference -- and that's why the call of the initiative to become trans-fat-free by 2023 is so very important."
In the United States, the Food and Drug Administration has determined that partially hydrogenated oils -- the main dietary source of artificial trans fats -- are no longer "generally recognized as safe." In 2015, the agency gave food companies three years to cut artificial trans fats containing partially hydrogenated oils from processed foods or to petition for a specific use of partially hydrogenated oils, sometimes known as PHOs.
The Grocery Manufacturers Association, a Washington-based trade association representing more than 250 food, beverage and consumer product companies, issued a statement Friday in response to the WHO's efforts.
"Food and beverage companies have worked diligently and successfully to reduce the use of PHOs, and these actions have reduced PHO-related trans-fat use by close to 98%," said the statement from Leon Bruner, the association's executive vice president of science and regulatory affairs and its chief science officer.
The association "filed a food additive petition in October 2015 that seeks FDA approval for specific, limited uses of PHOs that are both safe and important for the production of safe food products. FDA continues to review GMA's food additive petition," the statement said. "It is important to remember that, even with the actions by FDA and announcement by WHO, there will always be naturally occurring trans fat in the diets that include meat and dairy products such as milk, butter and yogurt."
Naturally occurring trans fats are produced in the gut of some animals, and foods made from these animals, such as milk and meat products, may contain small quantities of these fats, according to the American Heart Association. Artificial trans fats are created in an industrial process.
"Really, I think it takes legislation to make a big change like that in terms of overall population health, along with policy and nutrition education," said Lynn James, a registered dietitian and senior extension educator at Pennsylvania State University Extension who is not involved in the new WHO initiative.
"In many developing countries, they're trying to Westernize their diets," James said, and in the United States, "we have been a leader of -- when we talk about the Westernized diet -- preparing processed foods. Hopefully, we're going to be a leader again towards eating more whole foods, such as the healthful Mediterranean diet."
A Mediterranean-style diet involves plant-based meals of vegetables, fruit, beans and cereals. It includes plenty of fish and some poultry, but foods not included in this diet (or included in small amounts) include red meats, sweets, eggs and butter.
"When you move away from eating foods containing processed trans fats, you are also eating less sodium and added sugar, further decreasing risk for coronary artery disease, type two diabetes and Alzheimer's disease," she said.