A Royal Wedding That Affirms Truly Noble Values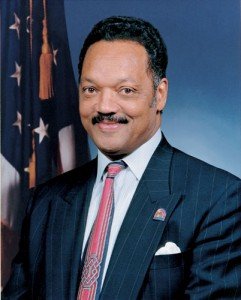 Prince Harry of Wales, sixth in the line of succession to the British throne, will marry the American actress Meghan Markle on Saturday, with all of the ceremony and global hoopla that the British royalty inevitably attracts. Harry is the son of Charles, the Prince of Wales, and the late Princess Diana. What's notable about Prince Harry, however, is not so much the royal blood that he inherited, but the royal values that he has chosen to express.
Harry chose a military career, training at the Royal Military Academy at Sandhurst. He was pressured to take safe assignments far from the line of fire. But unlike the many leaders and national security advisers who posture tough but evade the draft or service in the military, he fought hard to stay with his unit and go into battle.
He stood with his unit in times of war. With them he shared risk. In 2007-8, he served on the frontline in Helmand, Afghanistan, but was pulled after his presence was revealed and the Taliban pledged to throw all their resources into getting him.
He then trained as an Apache attack helicopter pilot and returned to Afghanistan in 2012 with the British Army Air Corps. That was more than a display of patriotism. It provided him with real world experience in battle -- an experience that is always sobering, making leaders less casual about sending young men and women into combat across the world. Those who experience battle are often those who best understand why the use of military force should be avoided, undertaken only as a very last resort to avoid greater loss of life.
After leaving the military, Harry devoted time and energy to veterans, launching the Invictus Games for injured servicemen and women, and he remains a supporter of its foundation. He has traveled often to Africa. As a counselor of state, he visited children's homes in Lesotho and later launched Sentebale, the Princes' Fund for Lesotho, a charity to aid children orphaned by HIV/AIDS, a disease that has been a scourge in much of Africa. Last year, he became the president of African Parks, a conservation group. He joined volunteers to translocate elephants to repopulate areas that have been decimated by poaching and environmental destruction. He has called Africa his "second home," and will continue to play a role in mobilizing concern for its challenges and attention for its accomplishments.
Harry's decision to wed Meghan Markle, an African-American actress, showed remarkable independence. Markle, a politically progressive, divorced, biracial, feminist American, does not exactly fit the royal tradition. Despite slurs of the tabloid press, she has captivated the British and people across the world like a breath of fresh air. Talking of her experience, she quipped, "It's time to focus less on glass slippers and more on glass ceilings." In full swoon, the press has suggested that the enthusiastic reaction of the public to the remarkably stylish and thoughtful young woman might transform race relations in Britain, revolutionize the house of Windsor, and help strengthen U.S.-British relations strained in the time of Trump. That's far too much to load onto her shoulders, but there's no question that the union is a symbol of change.