Harvey Weinstein is charged with rape and sex abuse in cases involving 2 women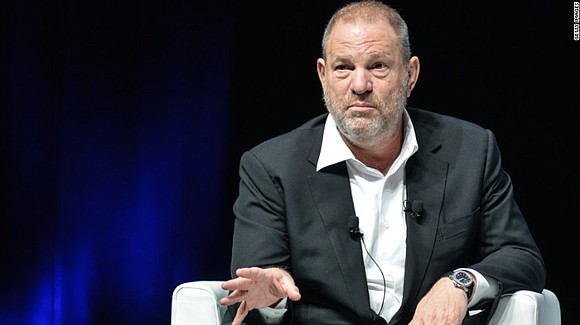 By Brynn Gingras, Sonia Moghe and Dakin Andone, CNN
(CNN) -- Harvey Weinstein was arraigned Friday on charges of first- and third-degree rape and committing a criminal sexual act in the first degree, seven months after women began to come forward with stories alleging sexual misconduct by the famed Hollywood producer.
The charges filed Friday stem from incidents with two separate women in 2013 and 2004, the Manhattan district attorney said in a statement, and were the result of a joint investigation between police and the Manhattan DA's office.
"Mr. Weinstein has always maintained that he has never engaged in non-consensual sexual behavior with anyone. Nothing about today's proceedings changes Mr. Weinstein's position. He has entered a plea of not guilty and fully expects to be exonerated," attorney Benjamin Brafman said in a statement after the arraignment.
As part of the agreement between Brafman and the DA's office, Weinstein's bond was set at $10 million. The 66-year-old is required to wear a GPS monitoring system and is only allowed to travel within New York state or Connecticut. He also surrendered his passport.
The judge also granted a temporary order of protection on behalf of an unnamed victim in the case.
A source familiar with the investigation told CNN the criminal sex act charge was from a case involving aspiring actress Lucia Evans, who alleges Weinstein forced her to perform oral sex on him in his Tribeca office in 2004. Evans has not responded to any of CNN's requests for comment since first speaking out about Weinstein in the New Yorker last fall.
The alleged victim in the rape case has not been publicly identified, the source said.
More charges are expected as a grand jury continues to hear testimony in the state's case with at least four women expected to testify, the source said.
"We intend to move very quickly to dismiss these charges," Brafman told reporters outside the courthouse. "We believe that they are constitutionally flawed. We believe that they are not factually supported by the evidence, and we believe that at the end of the process Mr. Weinstein will be exonerated."
Weinstein leaves precinct handcuffed
Carrying a stack of books, the former Hollywood producer walked into a New York police precinct office through a gauntlet of reporters and photographers earlier Friday to the snapping of camera shutters.
It was a scene not unlike the red carpet walks he used to do, further highlighting how far he has fallen since dozens of women came forward in the New York Times and the New Yorker to publicly accuse him of sexual misconduct.
After being processed, Weinstein left the precinct office, his hands cuffed behind his back, and got into a large black SUV.
Other investigations under way
Weinstein is also under investigation for alleged sex crimes in Los Angeles and London. Federal prosecutors in New York have started a sex crimes investigation involving him, according to the Wall Street Journal.
The charges follow a flood of accusations against Weinstein that led women around the world to come forward with accounts of being sexually harassed by powerful men. His accusers welcomed the news as a sign that the tables were finally turning -- not only on him but on other accused predators.