The war on voting rights: Will your ballot count?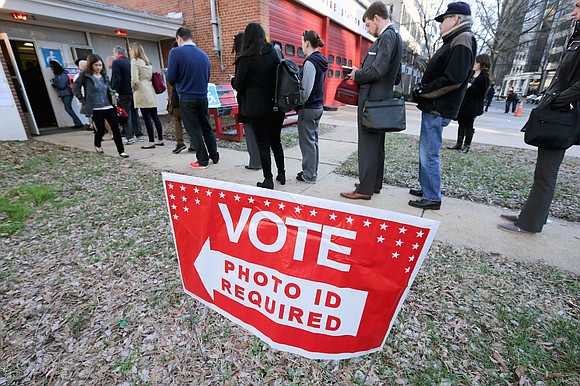 By Kyung Lah and A. Chris Gajilan, CNN
(CNN) -- Kansas Secretary of State Kris Kobach has been called many things.
"A tireless champion for voter security," President Donald Trump once praised.
"The architect of voter suppression nationwide," and "vote suppressor in chief," critics Ari Berman, an author, and Jason Kander, a politician, have warned.
"The ACLU's worst nightmare," an announcer declared at the start of each episode of Kobach's former talk radio show.
When we sat down with Kobach in his Topeka office for a rare interview, we learned he is some of those things and more -- a zealot who believes voter fraud exists and it is his mission to stop it. He is a preacher to the converted. He refuses to acknowledge well-established evidence that voter fraud is extremely rare -- that, for example, stealing someone's identity to vote is less likely than being struck by lightning, as the nonpartisan Brennan Center for Justice at the New York University School of Law put it.
When Trump claimed he would have won the popular vote "if you deduct the millions of people who voted illegally," he and White House advisers Kellyanne Conway and Stephen Miller pointed to Kobach. Since the 2016 election, Trump's repeated assertions of widespread voter fraud have been debunked over and over again.
Kobach was also the man Trump tapped to lead his Presidential Advisory Commission on Election Integrity. At its first meeting in July 2017, the President declared, "Any form of illegal or fraudulent voting, whether by non-citizens or the deceased, and any form of voter suppression or intimidation must be stopped... I look forward to the findings and recommendations your report will produce ... the full truth will be known and exposed, if necessary, in the light of day."
Less than six months after it convened, the Commission disbanded without ever releasing any findings.
Voting access controversies arise
Today, Kobach is the GOP candidate for governor of Kansas. He's the leading proponent for the strictest voting laws in the nation and a controversial figure featured in the forthcoming CNN documentary, "Democracy in Peril: The War on Voting Rights," premiering Friday, November 2 at 11 p.m.
For the better part of a year, our team has traveled across the country meeting people at the front lines who work tirelessly in the lead up to election day: the activists, the politicians, the lawmakers, and the academic researchers who study voting. We interviewed older people who have voted in elections for decades but who are suddenly dealing with obstacles in casting their ballot. We met a man who faced years in prison and hundreds of thousands of dollars in fines as he was prosecuted for voter fraud. We sat down with plaintiffs bringing their landmark case to the US Supreme Court because of fears their votes will not matter.
In the weeks leading up to the November 6 midterm elections, voting access controversies have been flaring up from coast to coast.