US issues sanctions on 17 Saudis over Khashoggi murder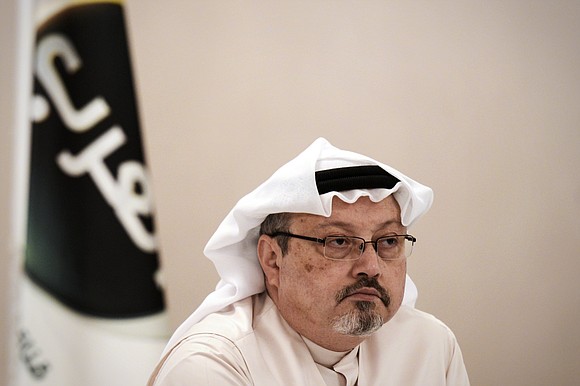 Mnuchin said the US government would work "diligently" to obtain all the facts on the death of Khashoggi and hold "accountable" any individual found responsible.
"The Government of Saudi Arabia must take appropriate steps to end any targeting of political dissidents or journalists," he said.
'An overdose'
Mnuchin had previously told reporters it would be "premature" to discuss whether the US would impose sanctions on the Saudi government.
Earlier on Thursday, the Saudi Public Prosecutor's office said a total of 11 people were charged, adding that the five people facing capital punishment were directly involved in "ordering and executing the crime."
The prosecution also shared details of the journalist's murder, saying Khashoggi was killed following "a fight and a quarrel" at the Saudi consulate.
Khashoggi was then "forcibly restrained and injected with a large amount of a drug resulting in an overdose that led to his death," the prosecutor said.
The body was then dismembered and removed from consulate by five people. One person was responsible for giving it to a local collaborator. One person shut down internal CCTV cameras, the prosecutor said.
The head of the mission and the head of the negotiating team decided together to write a "false report" to the intelligence deputy chief saying Khashoggi left the building after the failed negotiations.
Overall, 21 people were arrested and six officials were removed from their positions, according to the prosecutor and the Saudi foreign minister. Of the 11 charged, the prosecutor is seeking the death penalty for five of them.
Hours after the Saudi prosecutors made their announcement, Khashoggi's family announced it would receive condolences at his home in the Saudi coastal city of Jeddah starting Friday.
The wake will go on for three days, per Muslim tradition.
Khashoggi's son Salah wrote on Twitter a prayer for his late father, pleading God to give the family patience. Khashoggi's fiancée Hatice Cengiz also wrote a similar prayer on Twitter following the announcement.