Spotlight On Houston's R&B Scene: Singer & Songwriter Obinaa Talks "Antydote" And The Southern Culture Of Music
Known for its unique hip-hop culture and gospel music influences, Houston is home to many rising genres within. In the belly of the city are creatives like Obinna (better known as "Obinaa") creating a unique sound wave of R&B the industry has yet to discover. Obinaa launched his solo musical journey in 2015. His melodic tone is nostalgic and smooth with resonance of warmth. Holding the title as the youngest child, he grew up in a home that was abundant with musical influence. From the likes of Hip-Hop soul, R&B soul (Lauryn Hill) to classical jazz (Stevie Wonder) alternative rock (Fleetwood mac) as well as west African traditional music. His artistic visuals and story-telling through his music has him in a league of his own. We got a chance to catch up with Obinaa to get to know a little bit more about him and his music.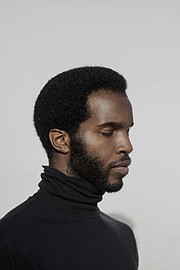 HSM: Are you originally from Houston, TX? Tell us about growing up in the south.
Obinaa: Yes I am originally from Houston Texas. Born and raised here. Which is funny that you ask because people will sometimes ask me where my accent is from and I'm just like oh its from Texas. You know, the south is truly home. I think a lot of people wouldn't understand the southern culture and how it plays a major role in shaping who we are. You have to really be immersed in it. I imagine it to be this kingdom or realm where all of the people are connected. The south is just that rich in culture and in history. I view it like a mother that's raising her children for the real world. Growing up as a kid my childhood wasn't any different from my fellow peers. I went to public school on the southside of houston. I grew up in the house with three of my siblings. We always had fun at home literally everyday was an adventure. I am the youngest of nine so you can imagine the love present. My father is from africa and my mother is a southern girl from a small town in Louisiana. The gods were hard at work to form that union. I love my parents so much. I really enjoyed my childhood and teenage years. I sometimes have to revisit that era of my life. I gain perspective and clarity on why I am doing what I am as an adult. How my experiences contributed to who I am today. That time of my life was full of imagination and self discovery. One of my best memories about growing up in the south is the food and the music. The south is know for those two things. Things are a lot different now then they five years ago. You have to remember your beginnings and where you came from. I have a tremendous amount of empathy for the youth and the pressures that they have to endure. The ways of the world can be heavy at times. Remaining true to yourself can be a challenge.