NFL and American Cancer Society Continue Decade-Long Fight Against Cancer with Crucial Catch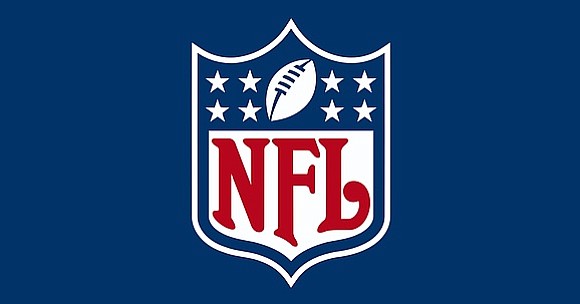 NFL-issued Crucial Catch gameday apparel will feature a multi-colored logo representing all cancers. NFL teams have the option of supporting early detection and risk-reduction efforts for one or multiple cancers in-stadium and in their communities. In addition, players may wear cleats, shoelaces and wristbands in any color representing the type of cancer awareness they support and/or have been impacted by during their team's Crucial Catch game.
Beginning on Sunday and continuing through Week 7, NFL Crucial Catch games will feature:
· Game balls with the Crucial Catch logo
· Multi-colored equipment for players including: helmet decals, captains' patches, cleats, wristbands, gloves, sideline caps, sideline towels, quarterback towels and shoelaces.
· Multi-colored ribbon pins for coaches and teams
· Caps and pins for game officials
· On-field multi-colored Crucial Catch stencils
· Multi-colored goal post wraps in end zones
· Field-wall banners in the color(s) of the cancer awareness movement(s) that each club supports
Game-worn Crucial Catch merchandise and footballs will be autographed and auctioned on NFL Auction (nfl.com/auction). The NFL does not profit from the sale of Crucial Catch merchandise. Charitable contributions are donated to the American Cancer Society to support its CHANGE grant program.
In a partnership between the NFL, ACS and Twitch, starting in October during FOX's Thursday Night Football games presented by Bud Light, Twitch will donate $1 for every 100 Bits "Cheered" on the Prime Video Twitch channel (www.twitch.tv/primevideo). Bits are a virtual good used in Twitch chat that provide viewers with a way to virtually Cheer and support their favorite broadcasts. Bits can be purchased directly from the chat window and appear in chat in the form of gem-shaped animated emotes. The more Bits used, the bigger and more animated the emotes get, illustrating the support of the fans. 100% of all Cheers from these Bits will be donated to ACS.
In support of Crucial Catch, Barclaycard is contributing 1% of all NFL Extra Points card purchases, up to $25,000, in the month of October to the American Cancer Society. In addition, cardmembers have the ability to use points to donate directly to ACS.
The NFL and all 32 teams support Crucial Catch and the fight against cancer all year long. In October, NFL teams designate home games and plan events with local organizations to bring awareness to the cause.