Rose McGowan says she didn't slame #MeToo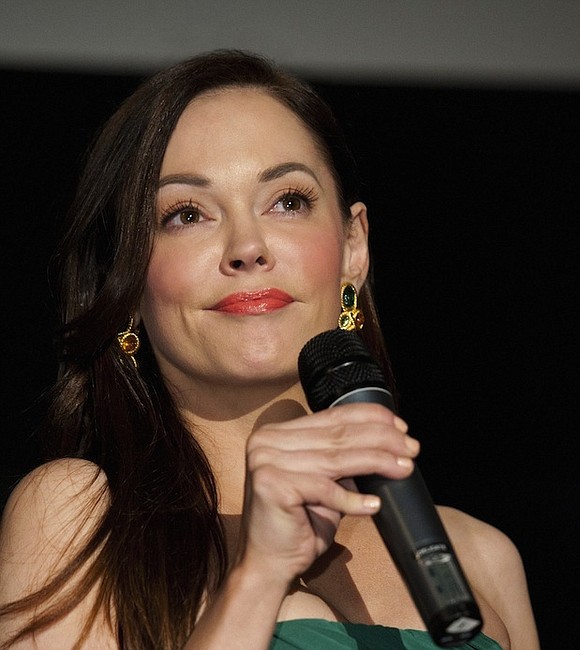 By Lisa Respers France, CNN
(CNN) -- Rose McGowan is clarifying some criticism she made that reportedly pitted her against the #MeToo movement.
In an interview with the British Sunday Times Magazine, the actress and activist was asked about Hollywood's reckoning with sexual misconduct since she and others went public with allegations of abuse against former producer Harvey Weinstein. (Weinstein has repeatedly denied allegations of non-consensual sex.)
"I just think they're douchebags. They're not champions. I just think they're losers. I don't like them," McGowan reportedly said in reference to Hollywood leaders who support the #MeToo movement. "How do I explain the fact that I got a GQ Man of the Year award and no women's magazines and no women's organizations have supported me?"
The story stated that McGowan "has been invited to none of the #MeToo campaign lunches or survivors' brunches."
"And I don't want to go, because it's all bullst. It's a lie," McGowan was quoted as saying. "It's a Band-Aid lie to make them feel better. I know these people, I know they're lily-livered, and as long as it looks good on the surface, to them, that's enough."
McGowan later clarified her reported remarks.
"I never said #MeToo is a lie. Ever," McGowan wrote in a tweet on Sunday.
"I was talking about Hollywood and Time's Up, not #MeToo," she wrote. "Ugh. I'm so tired of erroneous sh*tstorms. #MeToo is about survivors and their experiences, that cannot be taken away."
She also tweeted videos sharing her thoughts.
"I'm just here to say that #MeToo is important, it's honest and it's our experience," McGowan said in one video. "It is not a lie."
CNN has reached out to Times Up and the Sunday Times for comment.