NAACP Mourns Passing of Jazz Great Randy Weston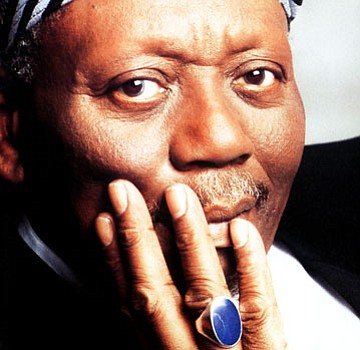 BALTIMORE (September 5, 2018)—The nation's foremost civil rights organization mourns the passing of jazz great Randy Weston, a modern-griot and powerful unifier of African culture in the Diaspora.
Pianist Randy Weston was a literal jazz giant-towering above others at 6'8," while his music reached even higher and influenced jazz music for decades. Inspired by artists including Count Basie, Nat King Cole, Art Tatum, Duke Ellington, his cousin Wynton Kelly, and Thelonious Monk; Weston constantly evolved his music to incorporate sounds from throughout the African Diaspora and particularly the African continent itself.
Born and raised in Brooklyn, Weston's mother was from Virginia and his father was Panamanian/Jamaican and a follower of Marcus Garvey and the Universal Negro Improvement Association (UNIA). His father's knowledge of African history and culture heavily influenced Weston's work and musical pursuits.
Weston released his first album in 1954 and his last in 2016. He recorded 50 albums in total, with two of his albums "The Splendid Master Gnawa Musicians of Morocco" and "Tanjah" being nominated for Grammys. He worked with many jazz greats including Dizzy Gillespie and Pharaoh Sanders.
In 2001, Weston received the Jazz Masters award from the National Endowment for the Arts- the highest honor for jazz artists in America. Weston considered himself a storyteller utilizing jazz as his writing instrument. A veteran of World War II, he will be sorely missed.
The NAACP send condolences to his family, friends and supporters.