LaTavia Roberson: The Naked Truth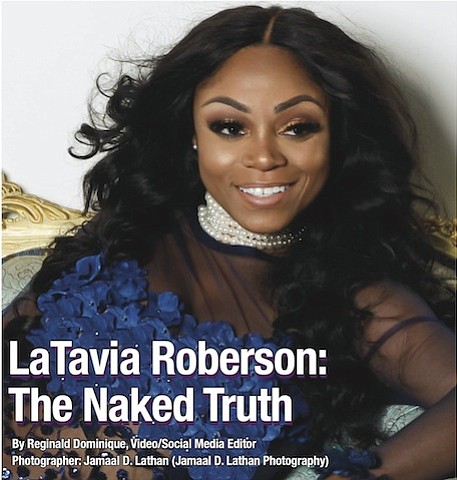 RD: You faced a tough challenge in July 2016 when you suffered a miscarriage. If you feel comfortable, let us know a little more about that.
LR: I was 6 ½ months pregnant with my daughter Lauren and on July 4, 2016, I experienced a miscarriage. Ever since then, that experience has changed my life. People try to tell you how to grieve, but until the day I die, I'll never forget that day. I carry her around in a cross-urn necklace everywhere I go.

RD: We watched you on R&B Divas Reality TV – would you get back into it?
LR: I would. And I am. And the reason why I am getting back into reality TV is that I have gotten the green light to executive produce a couple of shows on my own! With me wanting to be behind the scenes for such a long time it's a blessing that I did not expect. I've always wanted to be my own boss while making a nice coin!
RD: As we wrap things up, I noticed online people are sometimes rude and negative towards to you. To those people who are trolling, what do you have to say to them?
LR: Its fine, people are going to be people. When I came on to social media after being gone out of the public eye for over 10 years it uses to really hurt my feelings. But, people are going to always have opinions. And you know what they say they're like and we all have one…so the most important thing is that I love myself, and when I look in the mirror I know what I see: I know who I am. I have a sense of family. I am a wonderful mother and I am a great person. I know that and I believe that. I'm living my best life!!
As you can see, life after Destiny's Child is great for LaTavia Roberson. Although she will always pay tribute to her humble beginnings, this actress, singer/songwriter and entrepreneur is far from being done with blessing us with her talents. Whether it is on your radio or TV screen, LaTavia Roberson is just getting started.
Keep up with LaTavia at: