Christina Morales: Proud of Her Heritage, Proud of Her Story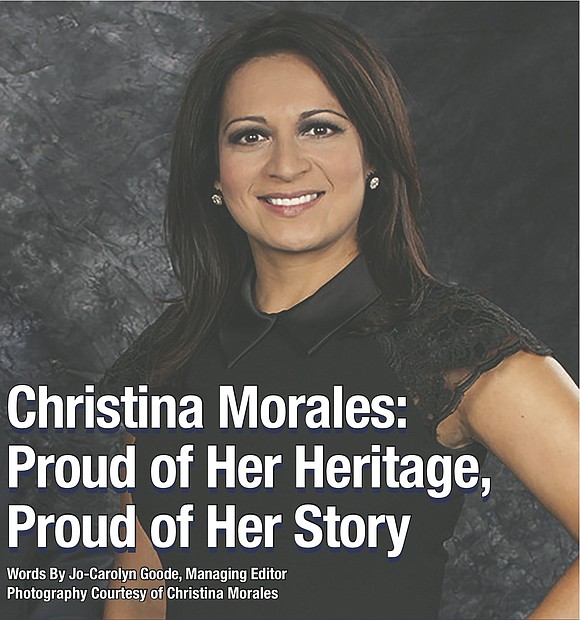 At first, Morales was a little creped out about being in the mortuary business. But she got use to it and embraced it as her calling. "It really ended up being a blessing for me because I totally adapted to this industry. This is where I spent the last 30 years of my career so it worked out very well for me," Christina said.
Knowing that the whole idea of death and everything that surrounds it is not the most popular of topics, Christina tries to incorporate "fun" into the business of death. When funeral services are not scheduled, Christina hosts fundraisers and gatherings to utilize the event space at the company. One of the better attended events is the annual Death by Chocolate in October that benefits a selected charity. It is the ultimate party for any chocolate lover.
Faced with death on a daily basis, Christina tries to live life to the fullest. She takes the time to tell family members she loves them. She takes trips and does the things she enjoys. On the other hand, she is also is well prepared in that she has her insurance, will, and everything set. Other than that, Morales says she tries not to think about death too much. "It (death) still seems a little scary to me…the unknown." She continued, "It is just a natural part of what we go through as humans so we just have to live life to the fullest."
She had the perfect example of how to do that in the form of her grandparents. If you thought the Morales Funeral Home was the only part of their legacy then you thought wrong. The couple had a second act.
Felix also had a passion for the radio industry and in the 1950s he opened the first Hispanic radio station in the Gulf Coast, KLVL-AM. The radio station gave Hispanics a voice in Houston and served as a news source for the community as broadcasts were in English and Spanish. Along with music and the news of the day, regular programming on the station included daily prayers at noon by Angela and "Yo Necesito Un Empleo to help with unemployment.
The couple ran both businesses successfully for 28 years until the radio station was sold in the 1990s. Even though the radio station was gone, Angela and Felix still remained a vital resource to the community sharing their blessings with others in need.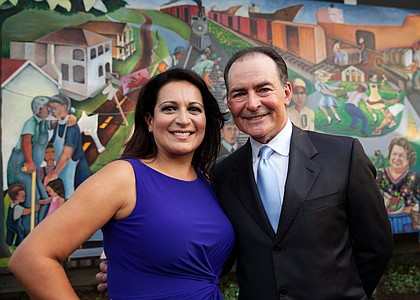 The Morales' family legacy is memorialized in a mural that was unveiled in celebration of Hispanic Heritage Month and recognizes the contributions that Hispanics have made in shaping Houston. Some of the others pictured with Angela and Felix on the mural are Gracie Saenz (first Hispanic and woman to be elected to the position of Mayor Pro-Tem), Irma Galvan (James Beard award winning chef), Felix Fraga (former City Councilman and HISD Trustee), Tatcho Mindiola (visionary retired director of Mexican American Studies at the University of Houston), and Maria Jimenez (Mexican human rights advocate). The project titled Mexican-American History & Culture in 20th Century Houston was commissioned by the Heritage Society and was a collaboration between artists Jesse Sifuentes and Laura Lopez Cano. Christina was honored to be heavily involved in the art project from selecting the artists to deciding what would go into the mural. "It is really an incredible honor to have my grandparents recognized in the mural," she said.
All of the above are all vital to Houston's past, present, and future. Yes, things have changed for the better but there is still more change that is needed. Christina's hope for the today's generation is that they take advantage of every opportunity afforded them to succeed and not let anything hold them back. She would like to see more young Latinos take an active stance in politics by voting, getting involved in their community, and becoming leaders especially on Houston City Council where she feels they are the most underrepresented. "I hope they realize how important it is to be leaders in the community," said Christina.
Latinos must learn to empower themselves, be mentors to youth, and constantly give back. Above all else Christina wants all Latinos to be proud of their story and where they come from.