Monaco Yacht Show: A place for millionaires -- and millennials?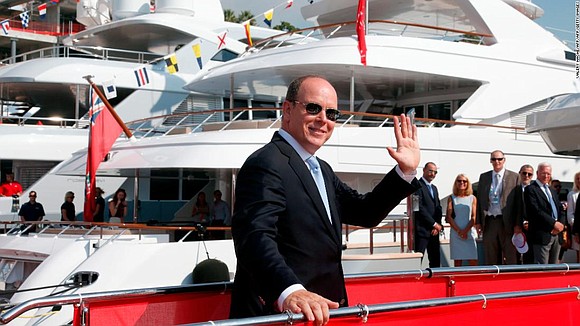 By Bianca Britton, CNN
(CNN) -- Since its debut nearly three decades ago, The Monaco Yacht Show has become one of the most prestigious event in the yachting calendar.
From Wednesday, as many as 120 superyachts will be on showcase at Port Hercules, attracting prospective buyers who aspire to travel the world in style.
And research suggests the age of those buyers is coming down, while the way they view yachting is evolving, too.
Within the next 20 years, the superyacht owner median age -- which is currently between 45 and 55 -- will drop by 10 to 15 years.
The reason for this, the Monaco Yacht Show suggests, is that yachting is simply an "occasional pastime" for millennials.
It's one part of a fast-moving, self-made lifestyle. For them, a yacht is more like a "floating pied-à-terre" for attending luxury events -- from the Monaco Grand Prix to the Cannes Film Festival.
Johan Pizzardini, communications and media manager for the Monaco Yacht Show, says many millennials don't want to be tied down by superyacht ownership, with chartering becoming a more appealing option.
"They're more adventurous," he tells CNN of a group of people now in their 20s and 30s. "New millennials say 'I want to charter a boat this week and next week I'd like to be somewhere else in the world so I'll have another boat.'
The younger clients are more interested in what water toys are available onboard, rather than the mahogany furniture, and they want to be more connected to the water. So this means more outdoor entertaining areas such as beach clubs and large decks.
"The way people consume superyachts has changed with the new clients that are entering yachting," Pizzardini says.
The most 'outstanding' offering in superyachting
A fleet of unique superyachts will be on display between September 26 and 29 for this year's show -- with 40 vessels making their worldwide debut.
"Every year the fleet is different," Pizzardini says. "Half of the fleet is less than two years old -- so it's a very young fleet.
"If you want to find all these boats in a year you'd have to travel the seven seas -- you'd have to go to the Netherlands, to Germany, to Italy, to Turkey to visit the shipyards.
"But when you're in Monaco you can see the youngest fleet and the most outstanding offering in superyachting ... It's considered a world superyacht hub for the key players."
Among the vessels on display is the new and highly anticipated 295ft Dar superyacht. It'll be the third largest vessel on show with Kismet being the largest -- the award-winning 312ft boat belonging to billionaire Sahid Khan, owner of the NFL team Jacksonville Jaguars and English Premier League side Fulham.
The show also offer its premium "Sapphire Experience" service, which provides a money-can't-buy concierge service to VIP guests looking to enter the world of luxury yachting.
"No one can buy it even if you have the money," Pizzardini says, adding that it's a personalized schedule for people who have little-to-no experience in yachting.