EXCLUSIVE INTERVIEW: Silky Vocalist Shawn Sounds Talks NBC 'The Voice' And 'Putting On' For Houston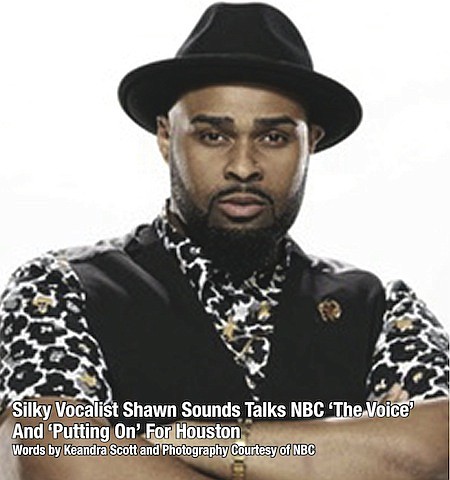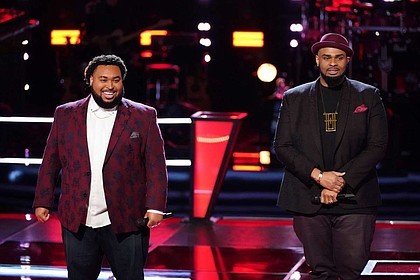 KS: What about John Legend made you give him, "The Green Light" as a coach?
SS:His resume and artistry is #1, he is the best person for me to emulate after. John Legend has multiple Grammys, an Emmy, Tony, Golden Globe, and many other awards. He is classically trained and plays different styles of music. I feel he does what I do; I felt a connection. Most importantly, who better than 'The new kid on the block' that has a point to prove.
KS: Do you incorporate your love for music into your class curriculum?
SS:I teach in a computer lab. One day we will listen to Disney, R&B, Country, and Classical. We listen to different genres because I have an appreciation for all types of music. Although it doesn't align with the class curriculum, I try to make sure I create a relaxing environment for my students. They get to hop on a computer for 45 minutes and learn while listening to music. I also use to teach 9th Grade BCIS at a high school in Galena Park so I truly have an appreciation for teaching kids.
KS: Do you have a favorite key to sing in?
SS: Ha-Ha, I do not. In its original key as it is recorded.
KS: What are your favorite genres of music to sing?
SS: R&B and Soul, hands down.
KS: Have you ever sung background for anyone?
SS: I got a chance to tour with UK Jazz artist Jarrod Lawson. I remember when the company that helped bring him to Houston called me to sing backs for him. They represent and find the best of the best, so I was, even more, happier to get that call. I took the opportunity without any hesitation. I learned all new parts, female and male. It was all worth the challenge and experience. He is one of my favorite indie artists of all time.
KS: Do you have a mantra?
SS:Do the best you can with what you have. It's not even just all about music, it's about life.
Follow Shawn Sounds on Facebook, Instagram, and Twitter @iamshawnsounds
Learn more about the rising star by visiting his website www.shawnsounds.com
Stay tuned to NBC 'The Voice'. Check your local listings. Visit www.nbc.com/the-voice
--
SOURCES:
Shawn Sounds and Matthew Johnson's "Never Too Much" Is a Total Joy - The Voice Battles 2019