Millennials: Lost In the Struggle, Or Leading It?
Nicole Gray | 4/12/2019, 8:02 a.m.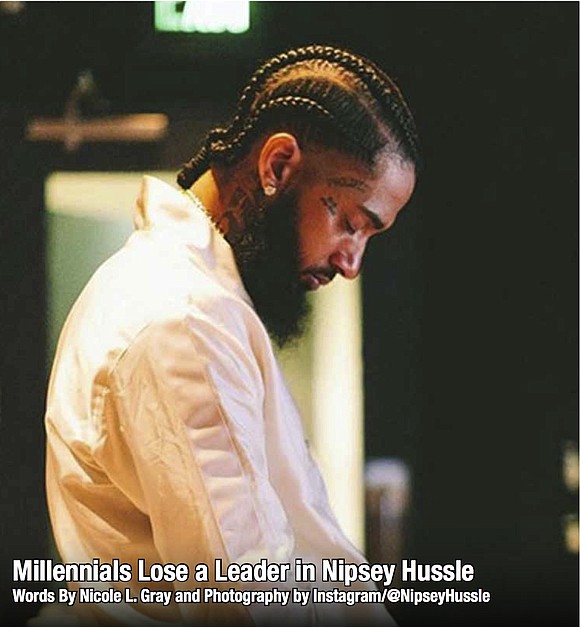 Although millennials are showing no fear in taking matters into their own hands, they are not letting the government off the hook either. They are demanding their positions be heard and holding lawmakers accountable for addressing the issues important to them. Take for instance how students across this country staged national walkouts to demand action on gun reform. Some of those students can't even drive yet—let that sink in. You remember seeing them on the national news. They were bold, eloquent, and informed as they warned lawmakers, in no uncertain terms, that if they do not advance gun legislation they would be voted out (as soon as they were eligible to vote). So, you see, millennials are not just stuck in their digital worlds they are receiving and disseminating news at near real-time and acting upon it; they are using their medium as their megaphone to demand lawmakers to listen. Bottom line, millennials do get it and have begun a movement all of their own.

So, as I renew my challenges, I recall the flood of images of Martin Luther King, Jr. on my timeline last Thursday as the nation recalled his legacy and untimely death on April 4, 1968. As I viewed the images, I thought of the pain that generation must have felt as it lost its champion and symbol of hope for equality and justice. Further, I thought of the angst they must have felt of the thought of continuing the struggle without its emboldened leader. It made me think how much more in common the generations have than differences; yes the clothing, commerce, conventions, and culture may have changed but one thing remains—everyone is striving for their version of the American dream, complete with its promises of life, liberty, and justice. So, as we embrace this generation as they mourn the death of Hussle, let us recall our past struggles for change and meet the challenge of trying to get 'them,' because, believe me, they get it. Now, they could really use the love, understanding, and support to continue the struggle they are leading.