Teacher Turn Comedian Eddie B
The best stories happen in America's classrooms and teachers are there for it all. Students provide unlimited content. From the "no, he didn't," to the "I thought I had seen it all," the stories that come out of these various situations are hilarious. Pile on the red tape and hoops teachers have to jump through causing them daily frustrations and you have comedy gold. Cashing in on his pot of gold is teacher turned comedian Eddie Brown aka Eddie B.
Before he was the official voice of teachers, Eddie B was another one of America's teachers behind the desk looking at a group of students filling their minds with knowledge. His educational career began as a science teacher at an alternative school. Eleven years later his last day of teaching would end as a fifth-grade teacher at Houston's Varnett School East. Although teaching was not his first career choice, he eventually fell in love with the position and his students.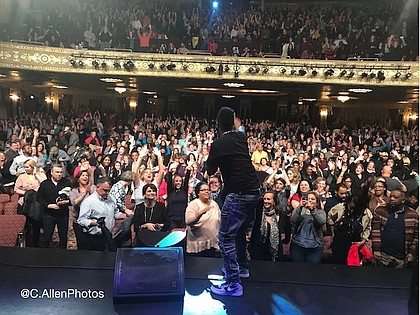 "I wanted to be everything but!" Eddie B said about being a teacher. "God's plan for my life was different though! They say you have to bloom where you are planted. If you are planted somewhere long enough, you have no choice but to bloom."
God definitely had a plan for Eddie. It was while teaching that Eddie B would get his best comedic material. He was teaching by day and making people laugh by night. Teaching was always a side hustle to pay the bills for Eddie B. Comedy was his love and his full-time job.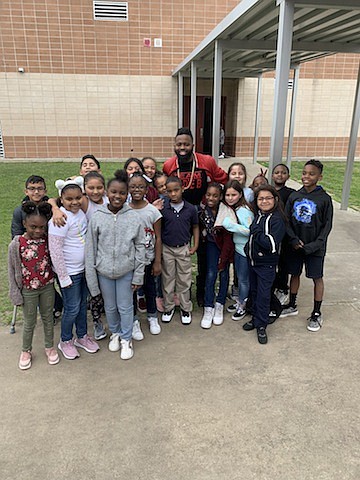 "It (Comedy) was just in me. I was always the life of the party, the class clown, and the center of attention. I couldn't help it either!" Eddie B said about performing comedy. "A day without being a character was a miserable day for me. It was something that I couldn't run from, so I didn't."
His light bulb moment came one day at school. He decided to create a video for YouTube about the comments of teachers, "What Would Teachers Say…," and posted it. He posted it during his lunch break by the end of the day he had 1,000 views; overnight that number grew to 100,000 views. Eddie B had found his comedy niche.
From there Eddie B started making video after video saying the things many teachers were thinking or wanted to say but never did. Nothing was off limits – students' crazy names, being underpaid, behavior problems, and everything else. Eddie B felt teachers' pain because he was one of them. Teachers finally had someone who understood them.
The response to the videos was overwhelming. Fans demanded more so Eddie B gave it to them with the "Teachers Only Tour" where he learn the problems of teachers were universal. Across the country, he brought his brand of teacher theme comedy shows to sold-out crowds full of teachers of course. As his comedy career grew, Eddie B knew he had to give up teaching. Three years ago he left teaching to pursue comedy full time.