Teacher Turn Comedian Eddie B
Eddie B reflected on his teaching career saying, "I miss the kids and the good relationships that I had with some of my colleagues. What I do not miss are the demands and challenges of teaching like the low pay, the unnecessary testing, the large class sizes, and not being able to teach how we want to teach!"
Although he left teaching, he didn't leave the classroom. He volunteers from time-to-time at his former schools just to keep connections up. Plus he is always visiting different schools to interact with other teachers getting stories. He uses their stories with his own experiences to create his routines.
Teacher, comedian, and now author, Eddie B debut his first book again at the demand of fans. "I would hear and see teachers mention that if I wrote a book they would read it! So many asked I felt I had to go through with it," Eddie explained.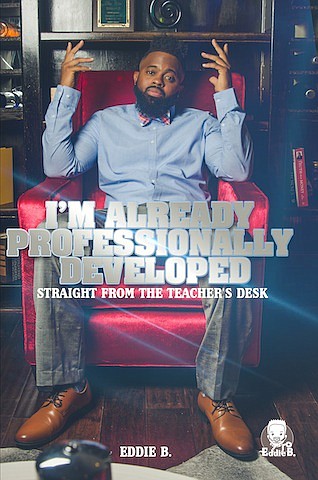 "I'm Already Professionally Developed: Straight From the Teacher's Desk," is a book about Eddie B's journey as a teacher on the way to the creation of the videos "What Teachers Really Say" and how the idea turned into one of the biggest comedy tours in history. "I share my personal experiences in the classroom as well as my home life! It all ties into the issues and desires of teachers who want to see better days; the ones who are really passionate about changing the narrative of this profession. We deal with so much!" Eddie B commented.
In the future, Eddie B wants to further expand his brand by interjecting it into the forms of teachers' professional development meetings and conferences. It is his hope to transform the way teachers are paid and how they are viewed through the interaction.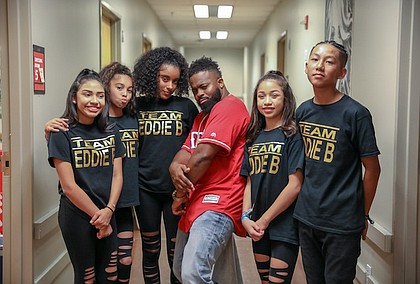 "I just want to express my passion for what we go through as educators. This is not about money, fame or stardom to me. I represent all teachers who put it all on the line every day of the week to educate kids while having to endure setbacks from our decision makers. It's the most important job title in the world," said Eddie B.