Toni Morrison, 'Beloved' author and Nobel laureate, dies at 88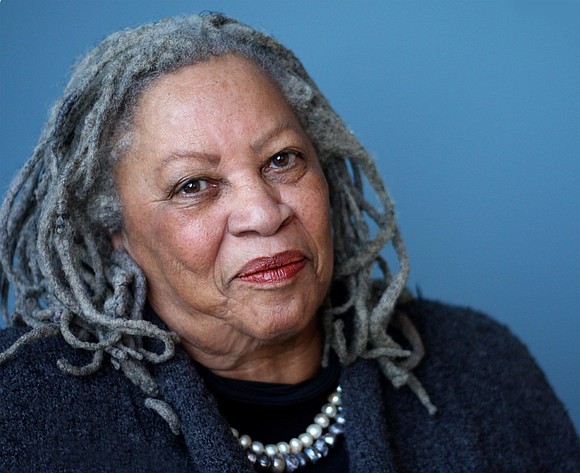 By Melonyce McAfee, CNN
(CNN) -- Toni Morrison, author of seminal works of literature on the black experience such as "Beloved," "Song of Solomon" and "Sula" and the first African-American woman to win a Nobel Prize, has died, her publisher Knopf confirmed to CNN.
She was 88.
Morrison's novels gazed unflinchingly on the lives of African Americans and told their stories with a singular lyricism, from the post-Civil War maelstrom of "Beloved" to the colonial setting of "A Mercy" to the modern yet classic dilemmas depicted in her 11th novel, "God Help the Child."
Her talent for intertwining the stark realities of black life with hints of magical realism and breathtaking prose gained Morrison a loyal literary following. She was lauded for her ability to mount complex characters and build historically dense worlds distant in time yet eerily familiar to the modern reader.
Themes such as slavery, misogyny, colorism and supernaturalism came to life in her hands.
A decorated novelist, editor and educator -- among other prestigious academic appointments, she was a professor emeritus at Princeton University -- Morrison said writing was the state in which she found true freedom.
"I know how to write forever. I don't think I could have happily stayed here in the world if I did n't not have a way of thinking about it, which is what writing is for me. It's control. Nobody tells me what to do. It's mine, it''s free, and it's a way of thinking. It's pure knowledge," Morrison said.
The words of others
Morrison, who was nearly 40 when she published her first novel in 1970, wasn't an overnight success.
The author was born Chloe Anthony Wofford on February 18, 1931, in Lorain, Ohio, the daughter of George and Ella Ramah Wofford, whom she often credited with instilling in her a love of the arts.
A strong and prolific reader as a child, Morrison studied Latin and devoured European literature.
Growing up in Lorain, Morrison has said, she played and attended school with children of various backgrounds, many of them immigrants. Race and racism were not the overriding concerns in her childhood that they would become in her books.
"When I was in first grade, nobody thought I was inferior. I was the only black in the class and the only child who could read," she once told the Los Angeles Times.
She encountered segregation for the first time when she attended Howard University in Washington, D.C.
It was a policy she found "theatrical" and hard to take seriously. However, family lore of lynchings, injustice at the hands of white people and midnight flight from the South seem to have informed her later subject matter.
In 1953, she graduated from Howard with a degree in English; she went on to earn a master's from Cornell University in 1955.
She married Jamaican architect Harold Morrison in 1958 and gave birth to two sons -- Harold Ford in 1961 and Slade Kevin in 1964. She and her husband divorced after six years of marriage.