Damaged hearts rewired with nanotube fibers
Texas Heart doctors confirm Rice-made, conductive carbon threads are electrical bridges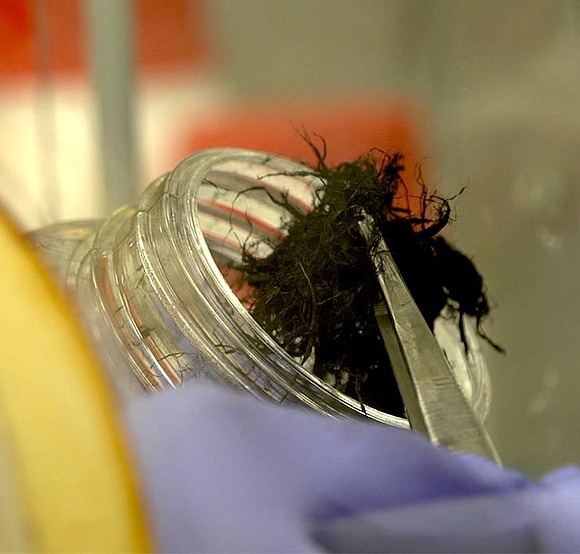 "Flexibility is important because the heart is continuously pulsating and moving, so anything that's attached to the heart's surface is going to be deformed and flexed," said Pasquali, who has appointments at Rice's Brown School of Engineering and Wiess School of Natural Sciences.
"Good interfacial contact is also critical to pick up and deliver the electrical signal," he said. "In the past, multiple materials had to be combined to attain both electrical conductivity and effective contacts. These fibers have both properties built in by design, which greatly simplifies device construction and lowers risks of long-term failure due to delamination of multiple layers or coatings."
Razavi noted that while there are many effective antiarrhythmic drugs available, they are often contraindicated in patients after a heart attack. "What is really needed therapeutically is to increase conduction," he said. "Carbon nanotube fibers have the conductive properties of metal but are flexible enough to allow us to navigate and deliver energy to a very specific area of a delicate, damaged heart."
Rice alumna Flavia Vitale, now an assistant professor of neurology and of physical medicine and rehabilitation at the University of Pennsylvania, and Stephen Yan, a graduate student at Rice, are co-lead authors of the paper.
Co-authors are Colin Young and Julia Coco of Rice; Brian Greet of THI and Baylor St. Luke's Medical Center; Marco Orecchioni and Lucia Delogu of the Città della Speranza Pediatric Research Institute, Padua, Italy; Abdelmotagaly Elgalad, Mathews John, Doris Taylor and Luiz Sampaio, all of THI; and Srikanth Perike of the University of Illinois at Chicago. Pasquali is the A.J. Hartsook Professor of Chemical and Biomolecular Engineering, a professor of materials science and nanoengineering and of chemistry.
The American Heart Association, the Welch Foundation, the Air Force Office of Scientific Research, the National Institutes of Health and Louis Magne supported the research.