Film Review: Brian Banks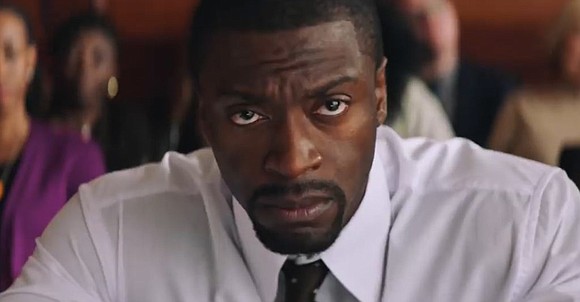 Big question: "Why is Aldis Hodge in a so-so movie like this?" His deft interpretation of the character, the raw emotion he displays and the solid screen persona he creates crown his performance. He saves the film. At this point in his career, Hodges should be starring in far bigger projects than this. He should be one of the Avengers, vying for parts Denzel Washington has aged out of and up for roles that lead to Oscars. He's that good.
Brian Banks' story is a cautionary tale in an era when a false accusation can ruin a career. It shows that harm that can be done when well-intentioned advocates believe an accuser before hearing all the facts. Also, Banks' predicament clearly indicates why parents should be in the room when their offspring are negotiating plea deals with public defenders. For a multitude of reasons, Banks' experience should be shared.
The Brian Banks film, within the confines of its made-for-TV-movie-of-the-week approach, is not as three-dimensional as Banks real-life story. It lacks the artistry of an indie film, the dramatic chops of a cable film (HBO) and the repeat-viewing power necessary for a streaming movie (Netflix).
If this well-meant film has a saving grace, besides its message of resilience, its Hodges' powerful performance. He's an Oscar-caliber actor in need of an Oscar-caliber film.