AboutThatCar.com: 2019 Volvo V90 Cross Country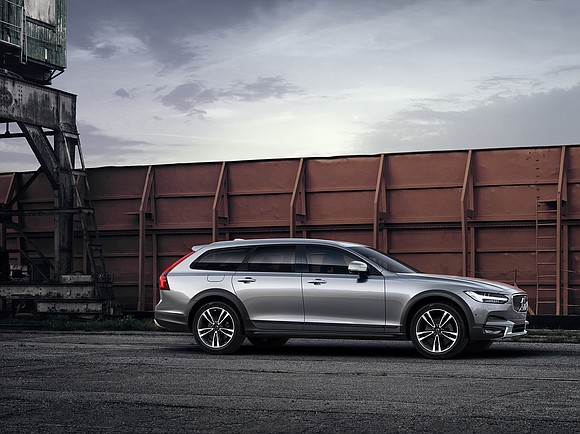 However, before we go further, let's talk about the powertrain. Under the V90 Cross Country's hood was a 2.0-liter four-cylinder engine with supercharger and turbocharger working in tandem. It was explained to me that the supercharger worked at low speeds while the turbocharger handled high speeds.
This combination made 316 horsepower and 295 pound-feet of torque at 2,200 rpm. The engine was mated to an eight-speed automatic transmission. The V90 was quick and fast, agile and sturdy and very maneuverable. It cruised like a big sedan without the floating front end. It was a neat ride with plenty of road feel.
The V90 had automatic braking, a collision avoidance system, what it called a City Safety system that could detect pedestrians, cyclists and larger animals like moose. Think of rural Sweden. The car even had rear collision warning, as well as rear cross traffic alert and a 360-degree camera. And it had adaptive LED headlights, adaptive cruise control and a smart key that provided for keyless locking and unlocking as well as keyless ignition.
We found Pilot Assist intriguing. It works at up to 80 mph and it was supposed to keep the V90 within its own lane. When the car gets on the dividing line it will steer itself back into the lane. We took our hands off the wheel one morning doing about 70 mph on a curvy section of the Lodge Expressway here. As the V90 Cross Country started to go out of the lane it steered itself back. In other words, the system works.
Like its predecessors, the 2019 Volvo V90 Cross Country can trudge over the roughest of roads during the day, get washed up and drop you off at a black-tie affair that night without breaking a sweat. The tab for our tester was $65,265.
Frank S. Washington is editor of AboutThatCar.com