The Year of the Minority Woman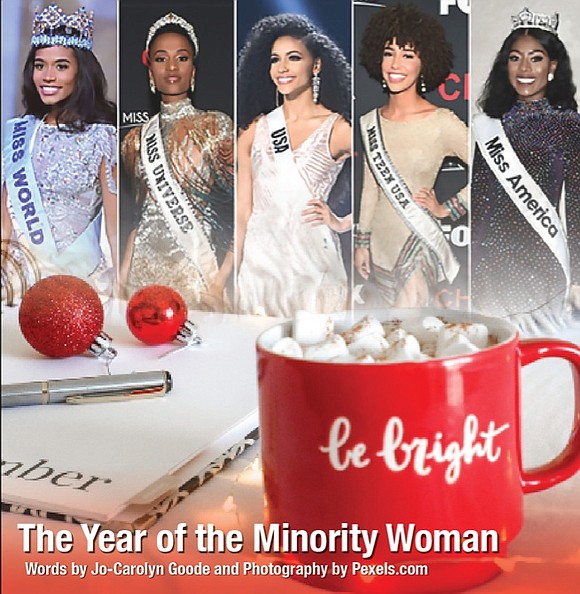 While many dance to her beat and sing her songs, Rosalia is smiling as she continues to climb the charts. Not yet a household name in America she will soon become one as she is the first Spanish female to win a VMA. She is also the only musician listed in Time's "Next Generation Leaders."
Majority Female Houston City Council
The results are in and Sylvester Turner has won a second term as Mayor of the City of Houston. Making even bigger news is the record number of women coming to the Houston City Council. Females ruled the city elections this year setting a record for the number of women that will be on the Houston City Council in 2020. Of the 16 member council, nine of them will be women. That is an increase from the eight women that served in 2005. Six of the eight women are new to the council. In addition to their being a boost in the number of women on the council, there is an increase in the number of African Americans. The fate of District B is still undecided due to a pending lawsuit. The racial breakdown is four African American women, one African American male, four Angelo women, five Angelo men, one Latino man and one race is still undecided.
The council is usually male dominated, as women are not widely encouraged to run for office. It is hoped with this new female dominated council more women will run for office in a future elections. The influx of women may also indicate an increasing focus on issues of education and health.
Women are no longer on the sidelines and are making way for other women to come to the frontlines. The more women that step up and use their platform the better our world will be. Anytime there are diversity of race, gender, age, background, and beliefs to a conversation all sides are heard and a better decision that will benefit all people can be reached. As we close out in 2019, we raise our glass to cheer the New Year and also to toast the diversity of our nation.