Jussie Smollett performs in LA and tells the crowd he wants to clarify a few things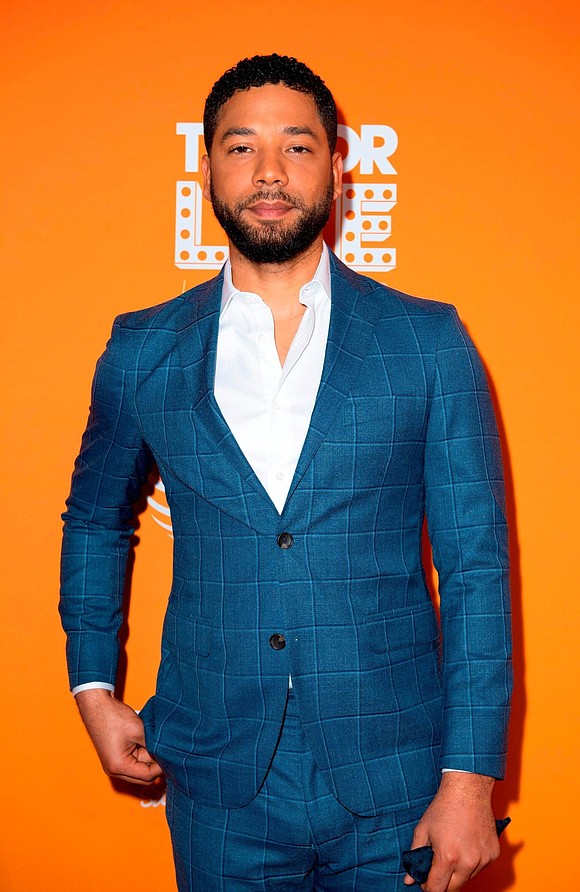 By Christina Maxouris, Paul Vercammen and Lisa Respers France, CNN
(CNN) -- Actor and musician Jussie Smollett performed at his first show since his reported attack last week, tearfully telling fans at the event in Southern California that he is not fully healed but he is doing OK.
The "Empire" actor said Tuesday that he was attacked by two men who were "yelling out racial and homophobic slurs" in what Chicago police are investigating as a possible hate crime. He identifies as gay and plays a gay character on the series.
Smollett said one of his attackers put a rope around his neck and poured an unknown chemical substance on him.
During his concert Saturday night at West Hollywood's Troubadour club, Smollett told fans that he wanted to clarify that following the attack, he was bruised but his ribs were neither cracked nor broken. He also said that he went to the doctor immediately, but he wasn't hospitalized, and physicians in both Chicago and Los Angeles cleared him to perform at the concert.
"I'm not fully healed yet," he said. "But I'm going to (be), and I'm gonna stand strong with y'all."
Smollett: 'I can't let attackers win'
Smollett thanked the more than 300 people gathered at the event and struck a defiant note.
"I had to be here tonight, y'all, I couldn't let those (expletives) ... win," he said, referring to his attackers. "Above all I fought ... (expletive) back."
He reiterated his calls for love, telling fans they needed to do away with hate because love is the only thing they had.
"I don't even care to name any names," he said. "The hateful rhetoric that gets passed around, it has to stop. But guess what, it stops with the people that believe in love."
After the encore, an impassioned Smollett told the crowd, now is the time to be "blacker and gayer."
Smollett praised openly gay TV actor Wilson Cruz of "My So-Called Life" for inspiring him.
Cruz, who was in attendance, said, "I'm unbelievably proud of him. If I was able to inspire him as a young person to be able to be his fullest self, that is a point of pride for me for the rest of my life."
Sofie Khan, who is Mexican-Pakistani and identifies as bisexual, said she was amazed by Smollett's performance.
"The emotion, the energy," she said. "Look at all the people coming out. Black, white, Asian, gay, straight -- the whole vibe of the people who were all there in love."
While this was Smollett's first public appearance since the attack, this is not the first time he has spoken out. In a statement first published by Essence on Friday, Smollett said his attack wasn't an isolated incident.
"These types of cowardly attacks are happening to my sisters, brothers and non-gender conforming siblings daily," he said in the statement.
"During times of trauma, grief and pain, there is still a responsibility to lead with love. It's all I know," he said.