Black Owned Businesses Continue to Bring Dignity to Death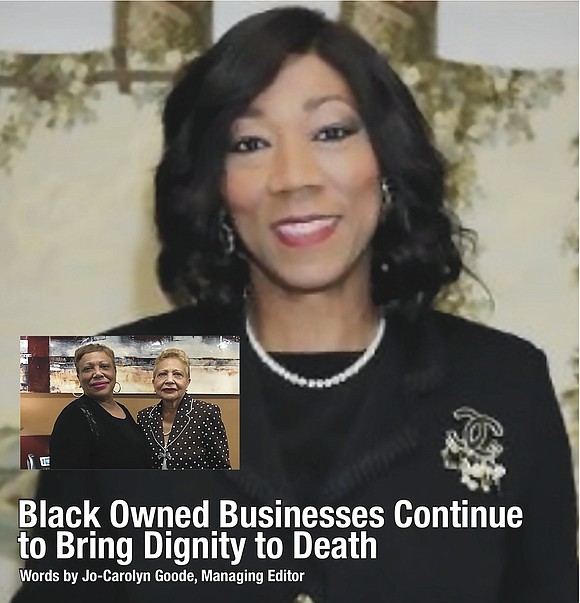 Feeling the push from technical advancement as well is another funeral home that one could call a new kid in comparison to McCoy & Harrison's longevity. However, Wiley Mortuary is no stranger to the industry as they have almost 20 years under their belt. Wiley Mortuary is a first generation operation that is run by husband and wife team, Otis W. Wiley, Sr. and Jacqueline Jones-Wiley. The pair has really had a lot of positive experiences with technology and has embraced it to expand their care for families beyond the burial with their aftercare resources online through their website. Funerals are big business so any way to stand out amongst the competition is crucial.
Another barrier for funeral homes to stay in business is the rise in price inflation. Just to dig a hole in the ground for a loved one's final resting place has gone from a mere $90 in the early 1900s to over $1,500 by today's standards. Abernathy says those rising costs have caused her to an increase in the number of cremations that they do since it by far a more reasonable price option for families. Also, tailored packages of varying prices and services have been created as a way to help families lower the cost of funerals for grieving families at McCoy & Harrison. However, Wiley said that she has found families that come to them still favor more traditional burials versus cremations.
There are so many similar operations out there in the funeral home business but those who don't know how to work the formula compassion for families and operating in the black have seen their business bought out by bigger corporations. A past Ebony magazine article reported that there were 3,000 black-owned funeral homes in the U.S. Today, there are estimated to be only 1,200. Businesses are being bought out by companies like Service Corporation International, based in Houston, who estimates that they have purchased 50 known funeral homes in the last 20 years. Funeral homes are having to find ways to keep doing what help them start their businesses but also keep ahead of the changing times by expanding their brand and services to meet demand while still giving the personal touch.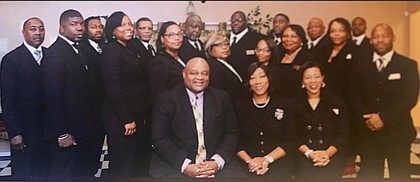 "Change is inevitable, progress is not. Therefore, as a funeral director, it's important to understand how to embrace change, while still maintaining important traditions," said Wiley.
Founded in 2000, the Wileys co-own O. W. Wiley Mortuary, Incorporated. They are a full service independently owned and operated firm. Mr. Wiley is a Licensed Funeral Director In Charge and Licensed Embalmer. Mrs. Wiley is a Licensed Funeral Director. The Wileys have demonstrated their commitment to the future and have improved the standards and expectations for funeral service in the greater Houston area. Their motto is, "Another Signature Service," because each family is treated with compassion and respect.
Maintaining respect in this highly competitive field has kept both family businesses operational. Chipping at that success has been an unlikely source, diversity. Abernathy points out that diversity is good for the growth of a city but the problem that she has noticed is how diversity has changed the makeup of neighborhoods. "Houston is becoming a more diverse city by the day; as a result what was once a predominantly African-American community has shifted more towards a multicultural community. It is our duty to remain active in our community as well as remain active through technology to let our families know we are not going anywhere and we will continue to serve them."