Terry Williams Is Representing Black Excellence in Houston Community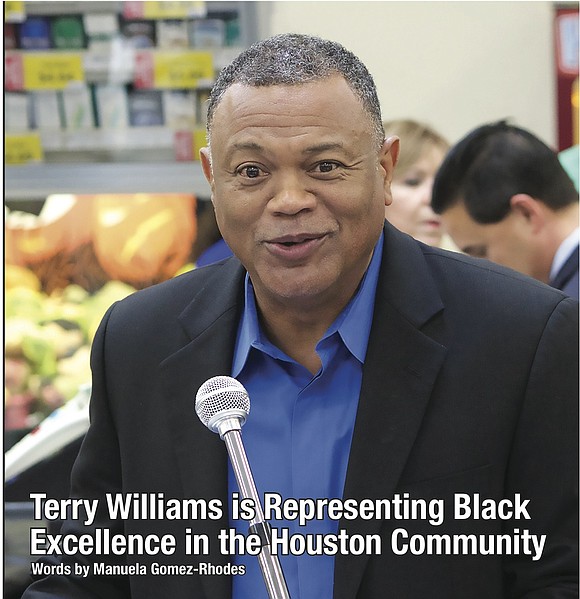 HSM: What advice would you give to young professionals who are just starting out?
TW: Be determined and be aggressive. Don't let anyone turn you around. What ever your goal is, go for it with vigor and with passion, and you will make it in society.
HSM: What projects or endeavors are you looking forward to the most this year?
TW: I'm really looking forward to opening up this new store. That's where I am right now and I can't wait until we are able to check this one off. In my career, I've worked on a few stores that have meant a lot to me. We opened a store in Beaumont at the old Beaumont hospital. We took over that location and that's where I was born. I also got to go back to my alma mater, Sam Houston State University, and open a big store in Huntsville. That was another big one for me. Now to open this one here for my father and mother; my mom actually lives in this community right now, and to see this come to fruition is amazing. I'll be three-for-three.
HSM: How do you balance a successful career and a personal life?
TW: Now that one is tough. laughs Family, the career, other things I do in the community; I am the former president/chairman of the board for United Negro Collage Fund State of Texas, former president/chairman of the board for SHSU Alumni, and, most recent, the first president for Aldine ISD Foundation Board. So to do those, while working for H-E-B, and having kids, makes it very, very hard to be completely balanced at anything.
HSM: What advice would you give to a young professional who has a young family and is trying to excel?
TW: The best thing I could tell them is to be patient and know your priorities. The family has to be first. You need to make the money to make a better life for your family, but also always put them first and never second for anything.
HSM: You're a man of many firsts in the African American community. Was it your goal to be a barrier breaker or, were you more focused on personal development and the barriers just kind of broke themselves?
TW: I would definitely say I was focused on personal development and everything else just happened that way. I didn't know I was on the path to do things that other people haven't done. My father was my biggest mentor. I remember running the first H-E-B in the city of Houston and he always told me, 'Son, you're going to be an officer one day' and I would think, there's no way. There is no other African American who has even been a district manager, never the less an officer. Then, when I became the first African American district manager in the company's history he said, 'You're going to be the first vice president,' and it happened. I needed that guidance from him because I couldn't see it for myself, but he could see it. He wanted me to keep the hard work going, do what I needed to do, and he knew that eventually I'd get there and I did.