President and CEO of Time's Up, Lisa Borders, resigns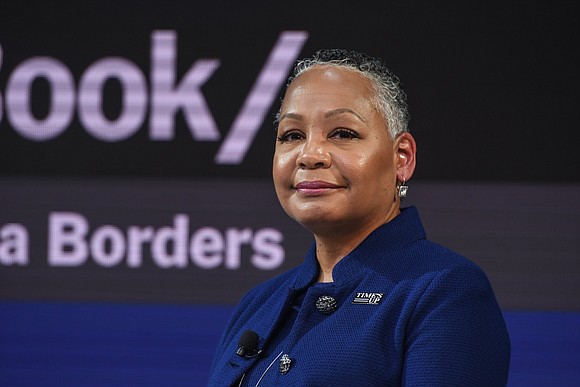 By Chloe Melas, CNN
(CNN) -- Less than two months into the job, Lisa Borders has resigned as the president and CEO of Time's Up.
The announcement came late Monday, first in a tweet by Borders.
"As Time's Up continues to grow, I am proud of the work I have done to shepherd its continued development. Unfortunately, it is with deep regret that I must resign from Time's Up to address family concerns that require my singular focus. I appreciate the opportunity to support this mission and I hope my efforts will continue to resonate."
Time's Up followed up Borders' tweet with a statement of its own: "With gratitude for her work, TIME'S UP accepts and supports Lisa Borders' decision to resign as president and CEO. We know that it is the right decision for Lisa as well as the organization. Our COO, Rebecca Goldman, will serve as interim CEO while we conduct an executive search. We remain steadfast in our mission to create safe, fair, and dignified work for women of all kinds."
CNN reached out to Time's Up for further comment but has not heard back.
The news of Borders' abrupt resignation comes three days after she tweeted about appearing on Oprah Winfrey's "SuperSoul Conversations" on the OWN network and after announcing she would be the upcoming commencement speaker at her alma mater, Duke University.
Time's Up was created by more than 1,000 women in entertainment who joined forces to combat workplace sexual misconduct across industries. It marked its one year anniversary on January 1.
Before joining Time's Up, Borders was the president of the Women's National Basketball Association and the former vice president of global community affairs at The Coca-Cola Company.