Save Our HBCUs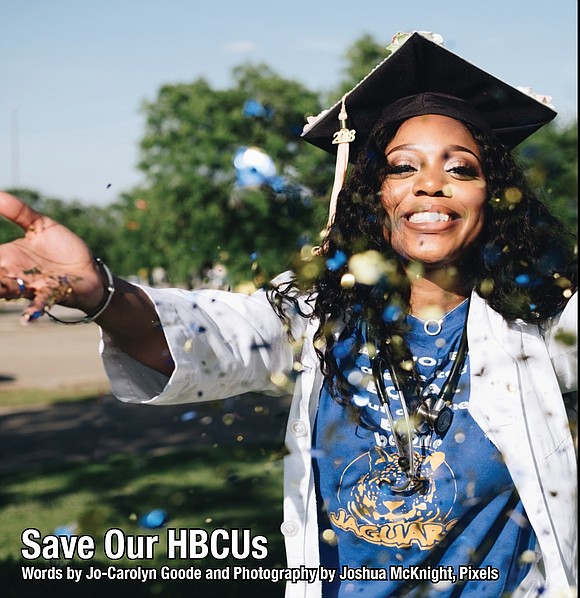 Texas Southern University's accreditation was restored for another ten years after it was placed on probation in December 2007.
HBCUs face the fate of probationary status mainly due to funding issues. If these schools ever were to lose their accreditation this problem would be compounded. Loss of accreditation leads to lack of federal funding. This means students can't get the needed aid to attend college so enrollment goes down. A low enrollment just puts the university on a continuous downward spiral.
HBCUs have to work extra to get students to attend. The competition from PWIs, online universities, and alternatives schools is fierce. HBCUs, like all universities, must up the amenities students are offered and make degree programs more aggressive. A family legacy is no longer enough to draw students in. They want to know how attending the university will help them beyond college.
HBCUs are now looking to the community to form partnerships to ensure students can have the opportunity of challenging internships that will ensure they are secure a job after graduation. If you or your company are in the position to help assist HBCUs in this area please reach out to them and offer that assistance.
As a graduate from an HBCU, Prairie View A&M University, I highly recommend attending one. While there I received a stellar academic education but I also received a secondary education in the ABCs of life that is unmatched by any other life experiences I have had. PVAMU allowed me to find out who was and make her better each day.
I implore alums and community supporters to show their love and support of HBCUs. Alpha Kappa Alpha Sorority, Inc. has already donated millions towards HBCUs and has plans to donate more. Support like this is crucial to their survival. And their survival is vital to the network of this country.