Mueller wants to know about 2016 Trump campaign's ties to NRA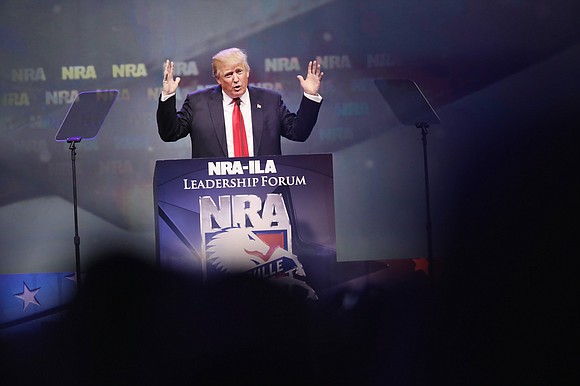 Trump and the NRA
Trump quickly became a darling of the NRA during the 2016 campaign, despite his history of supporting a ban on assault weapons.
Trump spoke at the NRA's annual meeting in Tennessee in 2015, along with a number of other GOP presidential hopefuls. By May 2016, the NRA was all in for Trump, officially endorsing his candidacy at the group's annual meeting in Kentucky.
"To get the endorsement, believe me, is a fantastic honor," Trump told the NRA crowd in 2016. "I will not let you down."
The NRA spent more than $30 million to back Trump's candidacy -- a stunning sum even for an organization known for its political might.
It was more than the NRA had spent on all races combined -- presidential, House and Senate -- in the 2008 and 2012 election cycles, according to the Center for Responsive Politics.
Trump's son Donald Trump Jr. is an avid outdoorsman who helped his father build closer ties to the NRA.
"They love the NRA more than anyone I know," Trump said at the 2015 NRA meeting, as he brought his sons Trump Jr. and Eric Trump onstage with him. "They happen to be my sons. They're lifetime members."
"These are our people," Trump Jr. said as he took the stage. "We're shooters, we're hunters, we're outdoorsman, we're sportsman and we love the Second Amendment."
A year later, Trump Jr. had a brief meet-and-greet with Torshin, the former Russian banker, on the sidelines of the 2016 NRA meeting.
Torshin had hoped to use the NRA meeting to initiate back-channel lines of communication between then-candidate Trump and Russian President Vladimir Putin. While he failed to land a meeting with Trump, he and his associate, Butina, encountered Trump Jr. at a dinner with NRA officials.
Trump Jr. testified to the House Intelligence Committee in December 2017 that he and Torshin "exchanged casual hellos" but did not discuss the upcoming presidential election.