Mariel Hemingway and Amy Smart Discuss "The Earthing Movie"
Amy Smart: For me, I had struggled with vertigo and feeling kind of "out of it," and ungrounded. I realized that I had a sensitivity to EMFs (Electro-Magnetic Fields). I was mostly feeling it from my cell phone. I was also sensing it from my security system that I had installed in my house. I started doing research and one of the solutions was earthing or getting grounded. I started practicing it; putting my bare feet in the ground, and my body started to feel more balanced.
Allison Kugel: As I watched this documentary that you're both in, The Earthing Movie, which really spoke to me by the way, I was lamenting the fact that I live in a community where they're always dropping all kinds of chemicals on the grass. It makes you a little paranoid to walk in the grass barefoot.
Mariel Hemingway: I completely understand, and that's a big issue. We have a dog park here in Idaho where we spend our summers, and there's a designated dog park here that doesn't use any chemicals. It's amazing that I can walk barefoot out there. Earlier today, I took a hike up some pretty hardcore hills, and I did the entire uphill part barefoot. When I'm in L.A. or on the road, I want to ground my body, but I don't want to take in all those chemicals through my feet. There is grounding therapy, where you can sleep on grounding mats and things like that. But, of course, the outdoor practice of earthing to ground your body is much more effective in my opinion. It's the real deal, and it's profound.
Amy Smart: If you are living in a place that has all these pesticides and herbicides, maybe you can dig up a 3x3 foot section of ground and let that area be clean ground that you can stand on barefoot to recharge your body.
Allison Kugel: I had this big majestic tree in my backyard in Florida, and people thought I was crazy because every day I would go outside and hug my tree. To me, that is also a form of earthing. The tree is rooted in the earth and you're wrapping yourself around the tree. When I would hug this tree, I could feel the life force inside the tree. I could feel the tree kind of swelling with appreciation and love. I could also feel myself becoming more centered.
Mariel Hemingway: Yes, one hundred percent! That is exactly what I used to do. People used to think I was completely nuts.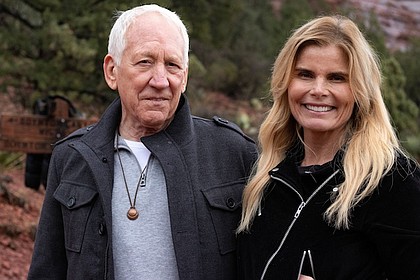 Allison Kugel: Mariel and I are both tree huggers! When you remember that everything on this planet is connected, it all makes sense.
Mariel Hemingway: And trees are powerful. I think trees are alive. There is no question that they are. They stick around far longer than we do. It goes far beyond our current awareness.
Amy Smart: Aside from health benefits, I think it takes you back to the joy and simplicity of childhood. That's where kids are the happiest. Climbing trees, running barefoot in the grass, or just barefoot running around on the beach; anywhere in nature with their feet on the ground and playing. That's what I do almost every morning. We'll all walk outside and do some earthing. First thing in the morning, we have a tall glass of water and we all go outside and just put our feet on the ground for a few minutes.