Meet Houston's Female Power Producers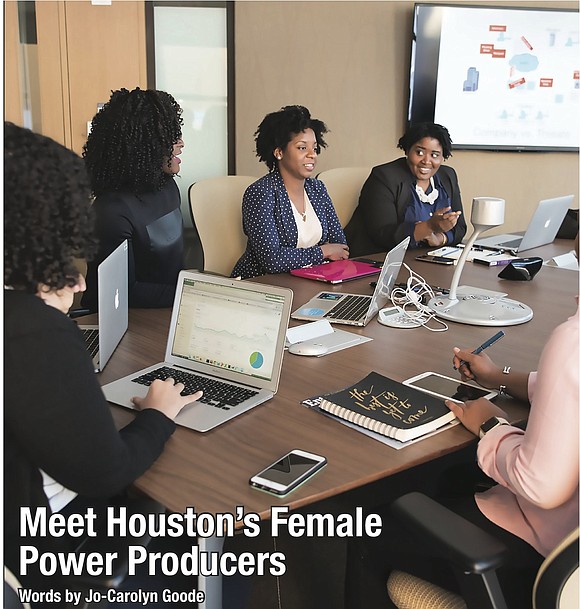 Crystal Hadnott
This lady has so many layers that all go down the road of health and wellness. Crystal Hadnott is an avid runner that has participated in over 100 marathons and has a personal goal to run in one in every one of the 50 states. Crystal owns her own health and wellness company, Synergy Total Holistic Health and Wellness, where she helps clients with their health and wellness goals. She also worries about the next generation when it comes to childhood obesity. Her nonprofit, Pavement Princess, focuses on the wellness of girls ages 7-13. Her power lies in the wealth of the health of people. Having great health is a richness that should be cherished and empowering people to be their own health advocate is a priceless gift that can be passed on to increase longevity and a brighter, healthier future.
Winell Herron
A native of Austin, TX Herron is the Vice President of H-E-B's Public Affairs, Diversity, and Environmental Affairs throughout Texas and Mexico. She leverages H-E-B voice in the community to better address the needs of the community. This is something that is more than a professional mission for her but a personal one as well. Herron is a member and former member of several community boards. Her power lies in community impact by making the lives of families better Herron is having a direct effect on the future of society.
Teal Holden
Easily one of the most influential women in healthcare, Teal Holden is the Chief Executive Officer of Memorial Hermann Surgical Hospital Kingwood. She is responsible for the effectiveness of overall hospital operations from the physician and staff patient interactions to the management of the budget. Holden's power lies in the ability to affect the future of the health industry. With better care, we can live longer doing the things that we love.
Kristi Jackson
Everyone in America is chasing wealth whether they care to admit it. One has to in order to survive. Kristi Jackson is, directly and indirectly, changing the way that wealth is acquired through business relations with women at the head. Her company WomenCEOProject.com is a White House recognized business coaching and development company that empowers women CEOs. Her power lies in helping women get out of their own way to play with the big boys. She is helping women to not be afraid to claim their seat at the business table.

Dr. Grenita Lathan
Dr. Grenita Lathan has twenty-eight years in education and is at the helm of Houston ISD as the Interim Superintendent. Previously she was chief school officer where she led more than 20 schools out of an "improvement required" state rating to a "met standard" rating. Now having been Interim Superintendent for twelve months, Dr. Lathan continues to have Houston ISD down a successful path. In her position, she is making sure children are prepared to change the city, state, and the nation. Dr. Lathan is also a community advocate volunteering regularly with several organizations that all impact the lives of families directly and indirectly.