Jaylon McKenzie, 8th grade football phenom already counting college offers, shot and killed at Illinois party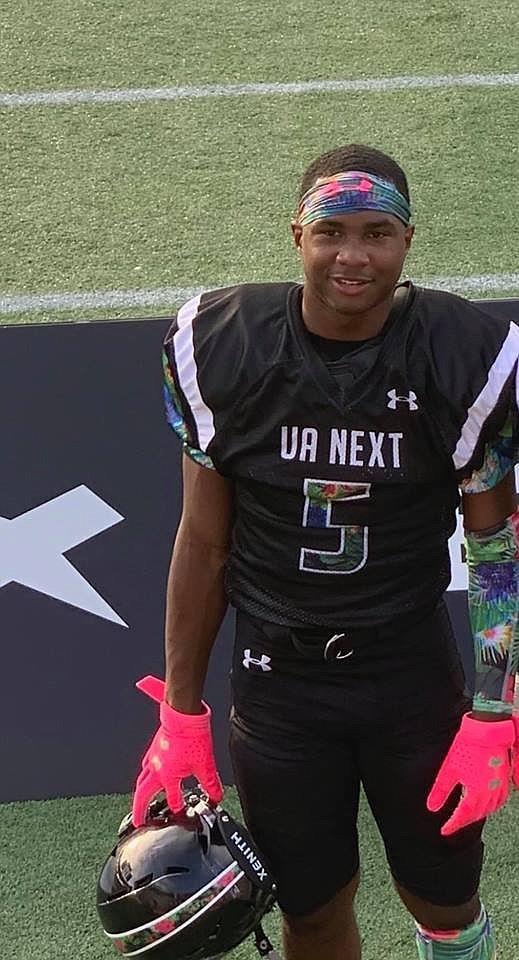 At 3, Jaylon was already getting up on Saturday mornings and dressing up like he was going to a game.
At 5, he started playing tackle football, his mother said.
"You could see the talent at 5, but at 6 it was like 'Wow where did this come from?' and each year he just got better and better," Gunner said.
When he first started playing, Jaylon wore No. 3 on his jersey, but he changed that to the No. 6 when he was 8 years old because he idolized De'Anthony Thomas, who played for Oregon and is now a receiver for the Kansas City Chiefs. Jaylon was also a fan of Tavon Austin and Odell Beckham Jr., his mother told CNN.
"He just loved to watch them and perfect his craft," Gunner said.
But there was more to Jaylon outside of football and sports, his mother said.
Jaylon was big on fashion and "loved to dress," Gunner said. He loved sneakers, video games, shopping and hanging out with his "select group of friends."
Gunner also said her son had a "beautiful smile" and was soft spoken.
"He wasn't a man of many words," she said. "He had a humbling personality. He wasn't very outgoing, but everybody knew him and loved him."
Politicians and athletes respond to Jaylon's death
Illinois Rep. LaToya Greenwood posted a tribute on Facebook about Jaylon.
"There is a sacredness in tears. They are not the mark of weakness, but of power. They speak more eloquently than ten thousand tongues. They are the messengers of overwhelming grief, of deep contrition, and of unspeakable love. #JaylonMcKenzie"
Former NFL wide receiver Earl Bennett also tweeted his condolences.
"My heart and prayers goes out to Jaylon McKenzie family and friends. Matthew 5:4," he wrote. The scripture he cited reads: "Blessed are those who mourn, for they shall be comforted."